NIKE - FOOTLOCKER GRAPHIC T-SHIRTS
Concept & creative direction by Kelvin Govey.
Illustration by various artists.
The following is a series of t-shirts created for Footlocker Europe and their consumers
known as grafika's. Kids that love graphic art and illustration mainly depicting their
favourite 
footwear and brand logo.
I worked with leading contemporary artists from around the world to create content
that 
was relevant to the consumer, using best-selling sneakers and current 
cultural
references as content. The program was a footlocker first and became 
the most
successful-selling Footlocker t-shirt program ever.
Following the success of footlocker, Nike Asia adopted the t-shirts for their 
trend and energy 
program, which was marketed as "Sport Is Art" and launched in
pop-up 
stores in 
key Asian cities.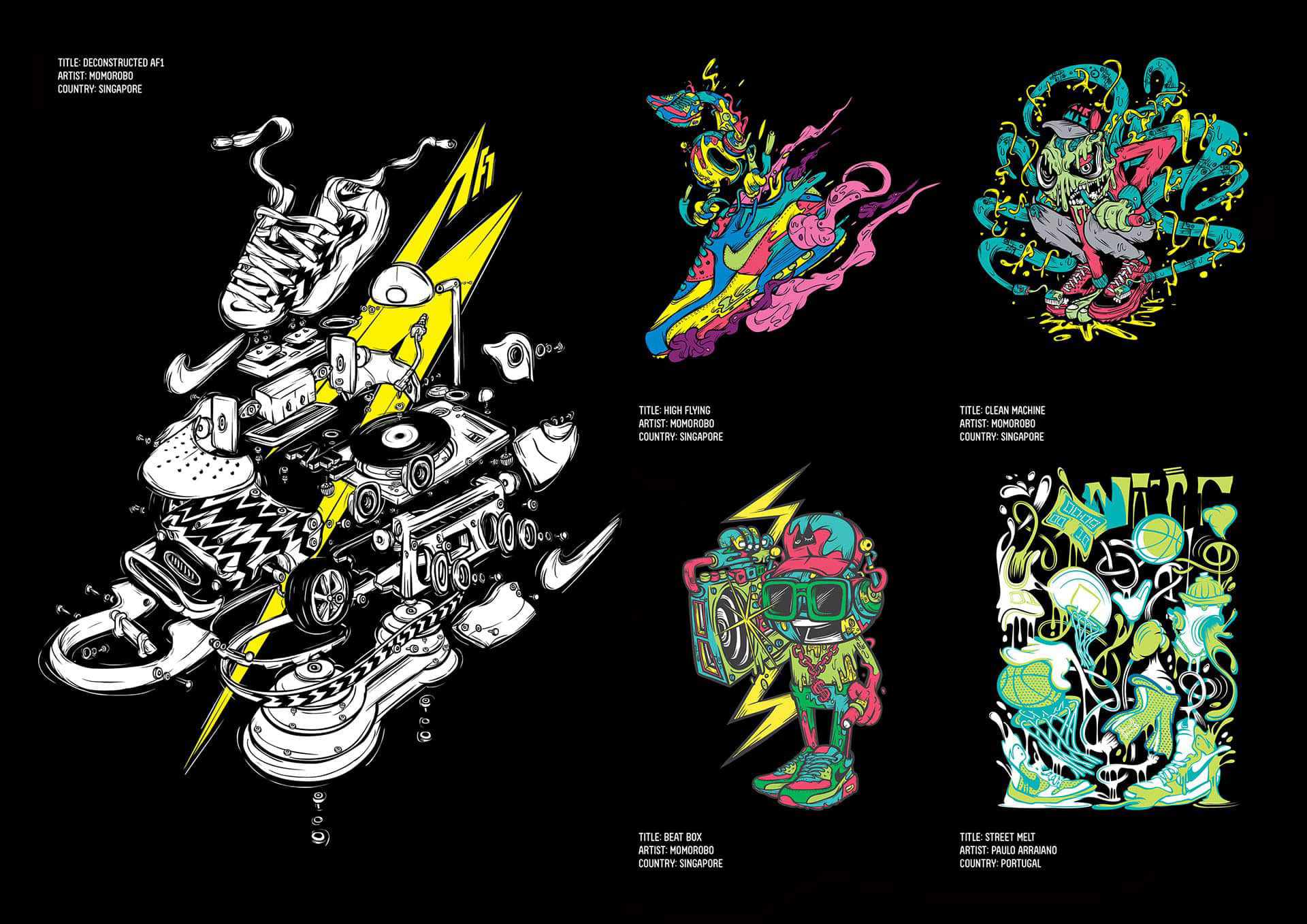 Nike Asia - "SPORT IS ART" - Retail Energy Campaign
"SPORT IS ART" Web Advertisement 1