KLABU SPORTS FOUNDATION - AMSTERDAM SPIRIT
Creative direction, design by Kelvin Govey.
AMSTERDAM SPIRIT BADGE & SPORTS SHIRT
With valuable input from the community, the Amsterdam Spirit badge and sports kit were thoughtfully created to authentically represent its members.
The badge carries deep symbolism: 
Heron & Pigeon: These diverse bird species symbolize the unity and inclusivity of the community, composed of individuals from various backgrounds and countries.
Drinking Fountain: Inspired by the classic Amsterdam-style drinking fountains found in parks, it signifies the gathering place where community members come together to engage in weekly sports activities. The fountain represents the meeting point of new and old friendships, while the water symbolizes vitality and life.
The shirt holds significant meaning:
KLABU Butterfly Print: Drawing inspiration from the intricate scales of butterfly wings, the butterfly design embodies freedom, transformation, and hope. The rainbow-colored butterfly print signifies diversity and inclusion, serving as both a shirt and a flag that represents a sense of belonging for everyone.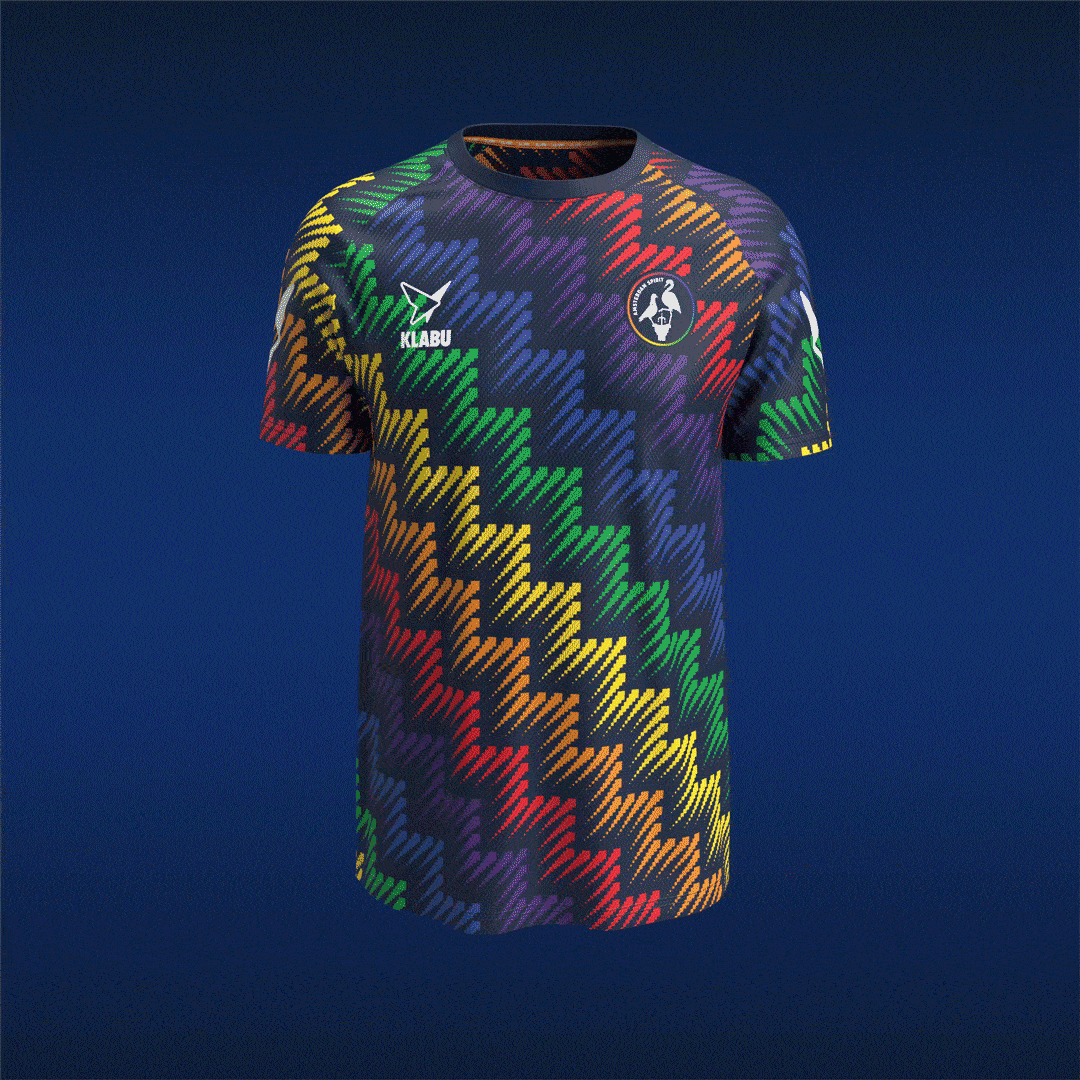 Overview of the Amsterdam Spirit community that the design represents.