KLABU SPORTS FOUNDATION - AMSTERDAM SPIRIT
Creative direction, design by Kelvin Govey.
AMSTERDAM SPIRIT BADGE & SPORTS SHIRT
Community Shirt Launch 2023
With input from the community, the Amsterdam Spirit badge and 
sports kit 
was created to 
represent the community members.
Heron & Pigeon: diverse species of birds found locally, representing 
the coming together of the community, who are also coming from diverse
backgrounds and many different countries.
 
Drinking Fountain: The classic Amsterdam-style drinking fountains are located in 
the parks 
where the community comes together to 
participate in weekly 
sports activities, 
and represents 
the meeting place of friendships, 
new and old; 
the water 
represents 
vitality 
and life.
KLABU butterfly print: inspired by the scales of a butterfly's wings, the butterfly
 represents freedom, transformation, and hope.
The butterfly print is rainbow-colo
ured
representing diversity 
and inclusion
, a shirt, a flag, and a symbol of belonging for everyone.
​​​​​​​
Amsterdam Spirit community shirt '23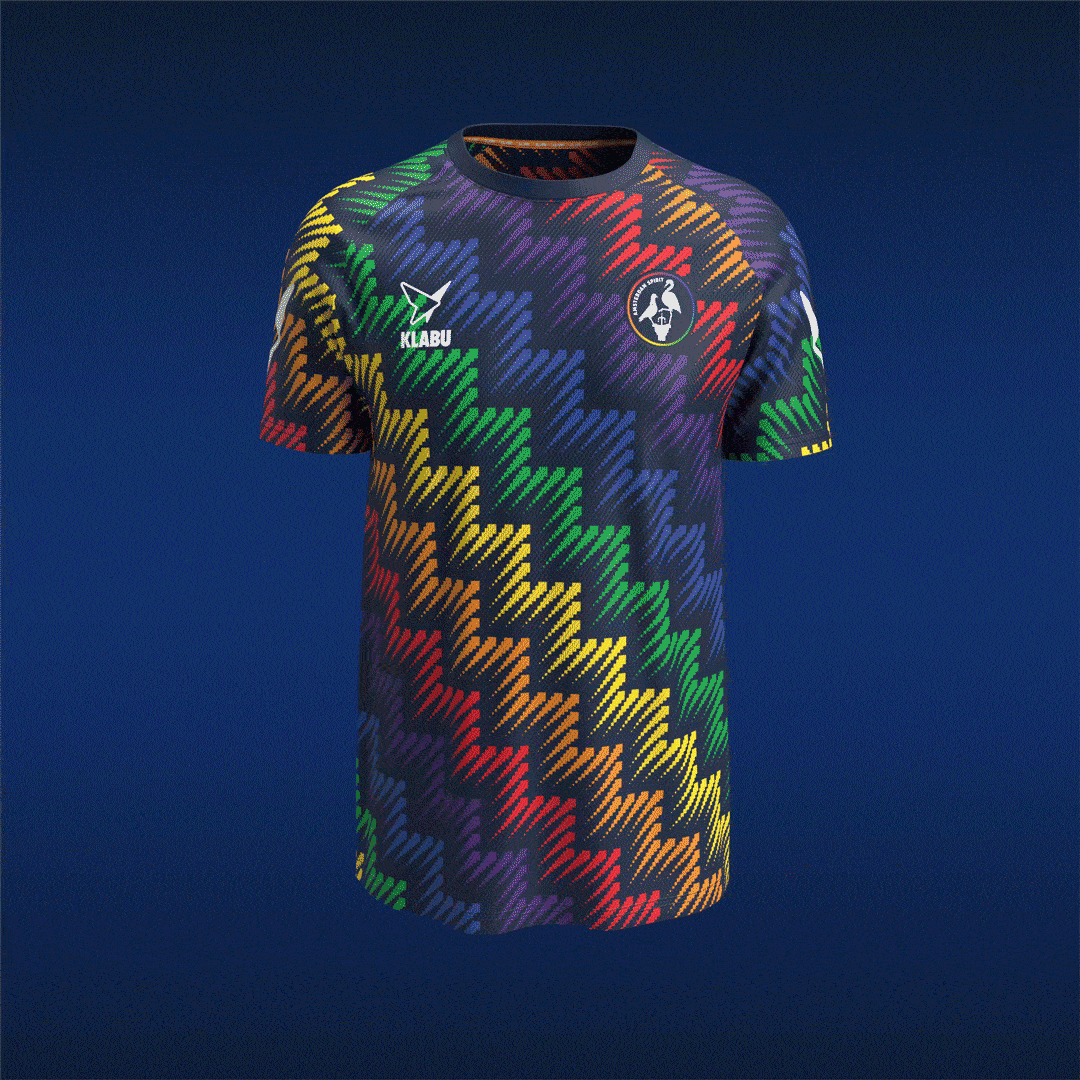 Amsterdam Spirit community badge '23
Amsterdam Spirit community sports activities '21 - '22