KLABU SPORTS FOUNDATION - STORE DESIGN 2023
Creative direction, Interior design, and 3D visualization by Kelvin Govey, 
in partnership with TCHAI Architects.
Since its inception, the KLABU store in Amsterdam has evolved into a bustling hub for the city's refugee community, where weekly sports workouts and lively social events take center stage. It's more than just a space; it's a warm, welcoming cocoon where everyone can tap into a sense of belonging and soak up the vibrancy of community life.
The objective for the store was to transform it into not just a retail space but also a vibrant social hub. To tackle the challenge of creating a space that seamlessly accommodates diverse functions, I divided it into three purpose-driven zones—an inviting communal area, a stylish retail store, and a functional office. At the core of it all, the KLABU Amsterdam Spirit clubhouse stands as a unifying element, harmoniously integrated into the space. This innovative clubhouse concept draws inspiration from the cargo containers used in constructing KLABU clubhouses within refugee camps, adding a touch of uniqueness and storytelling to the design.
Original 3D Concept Designs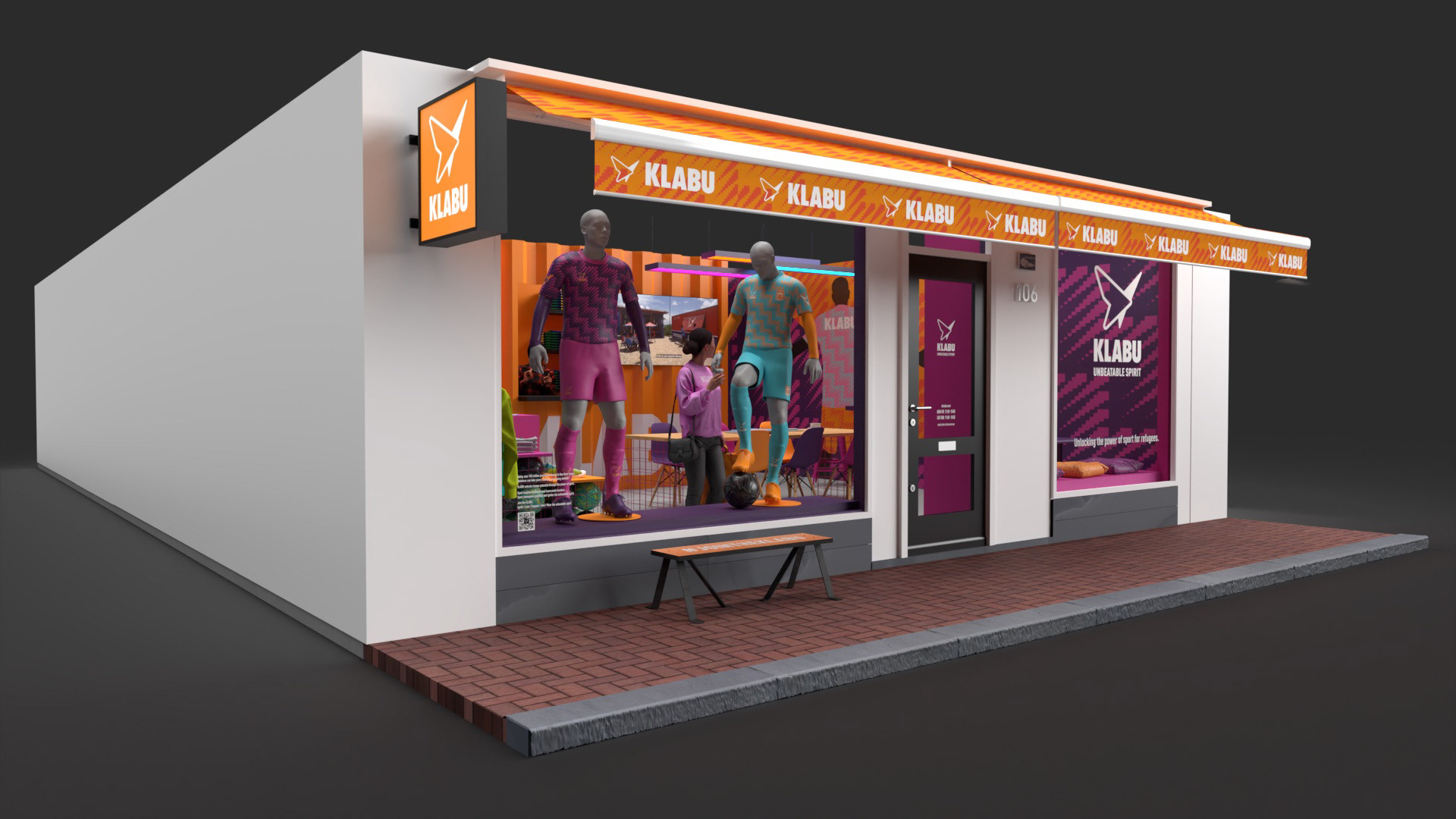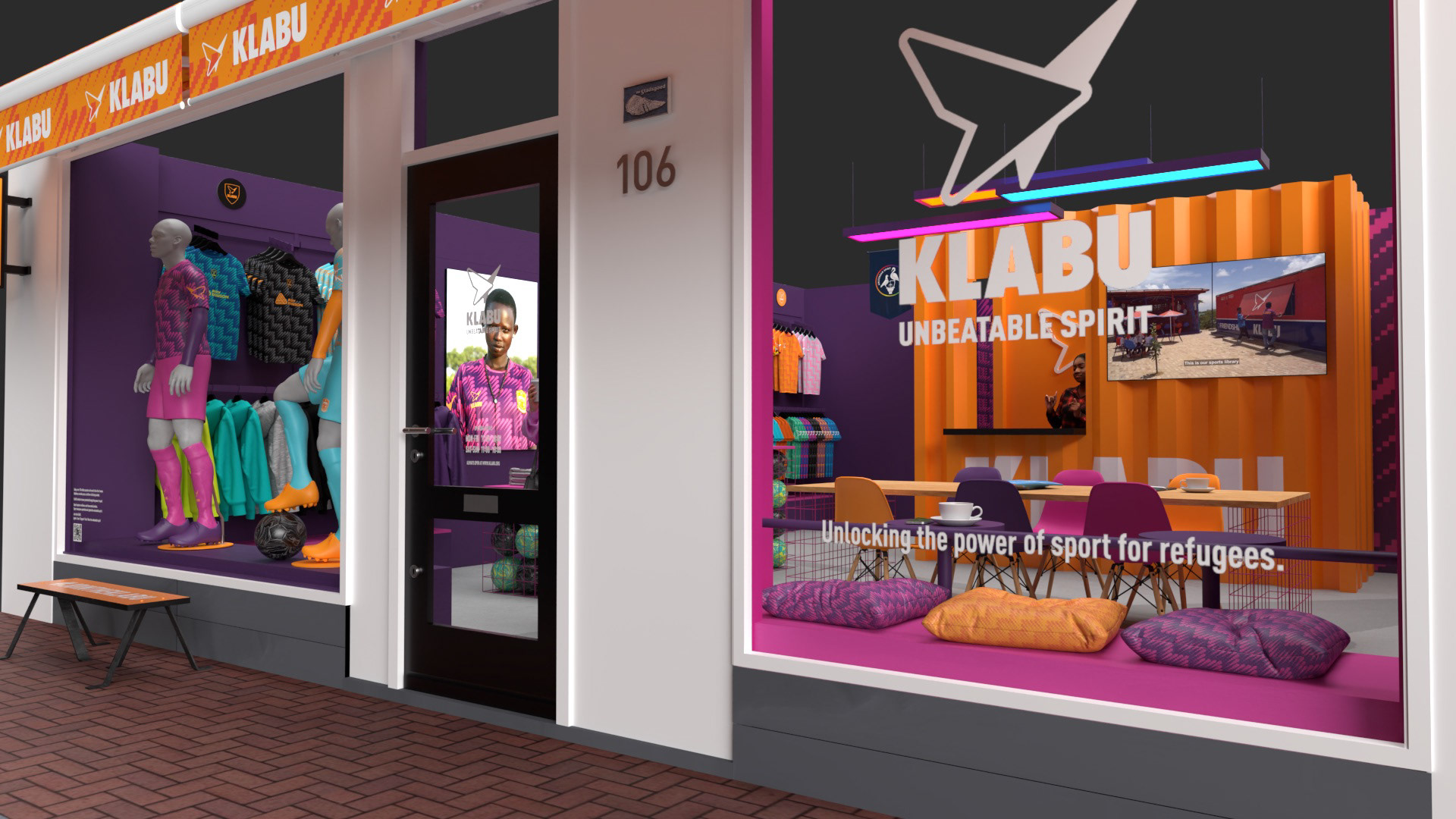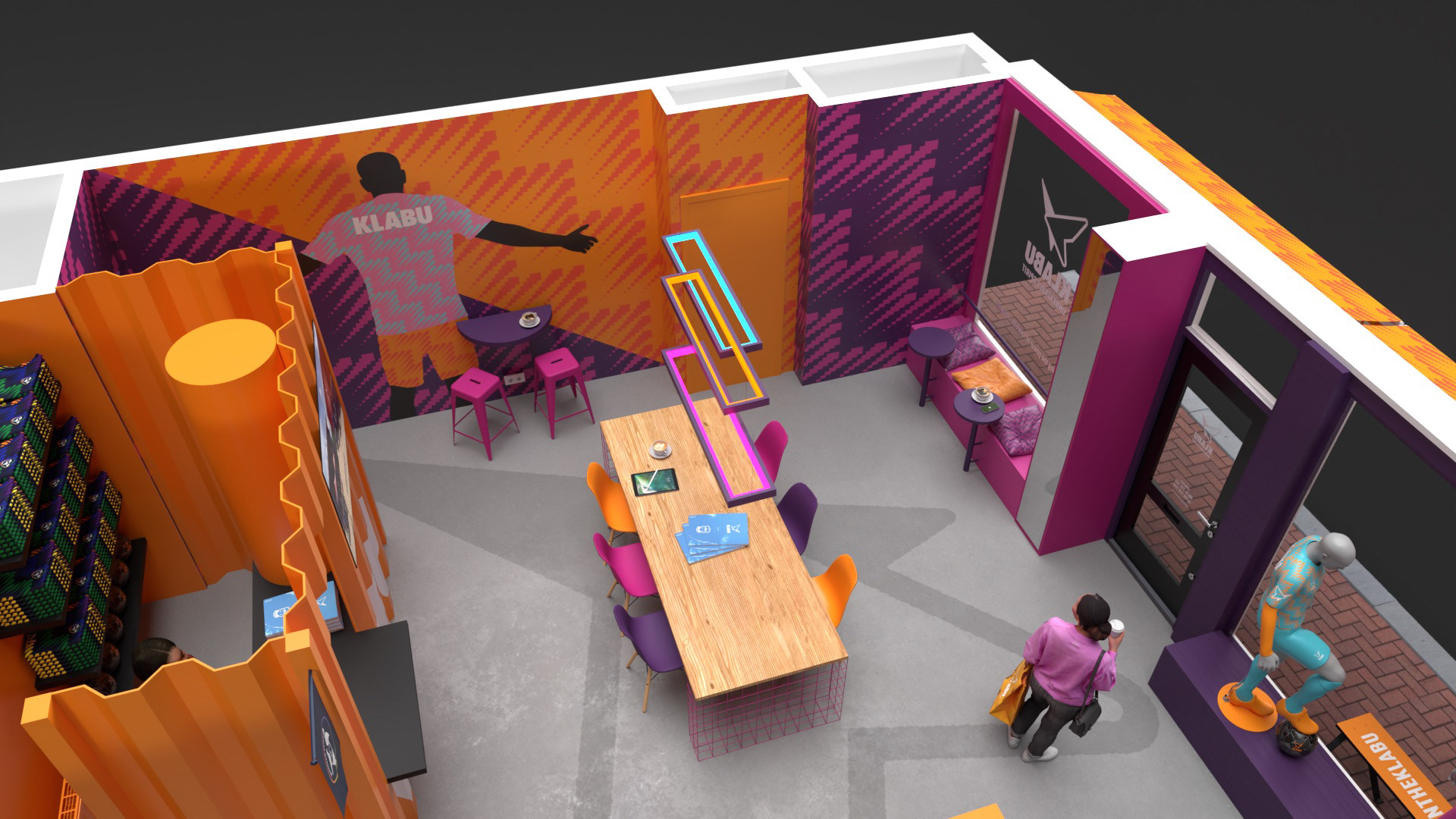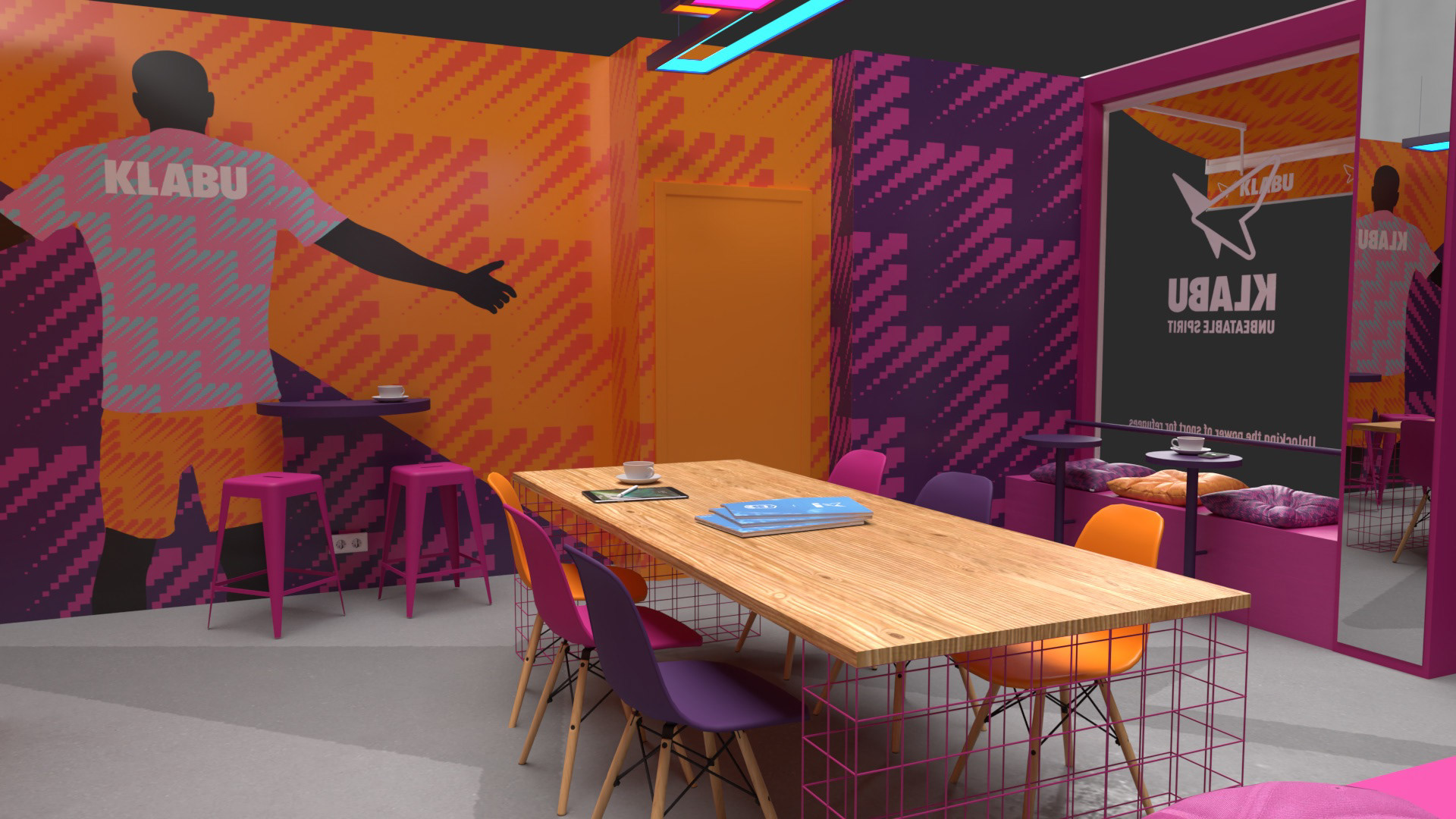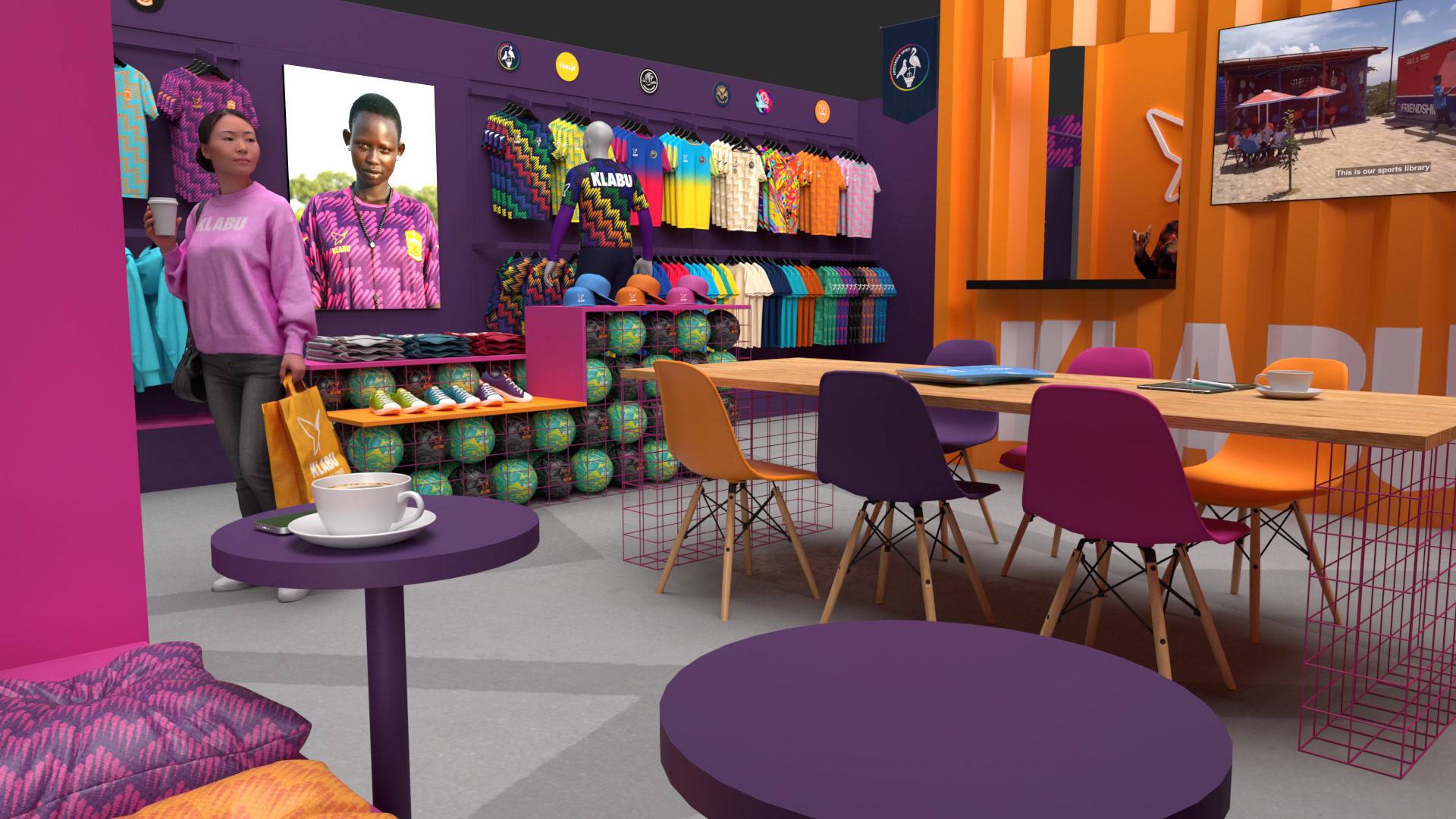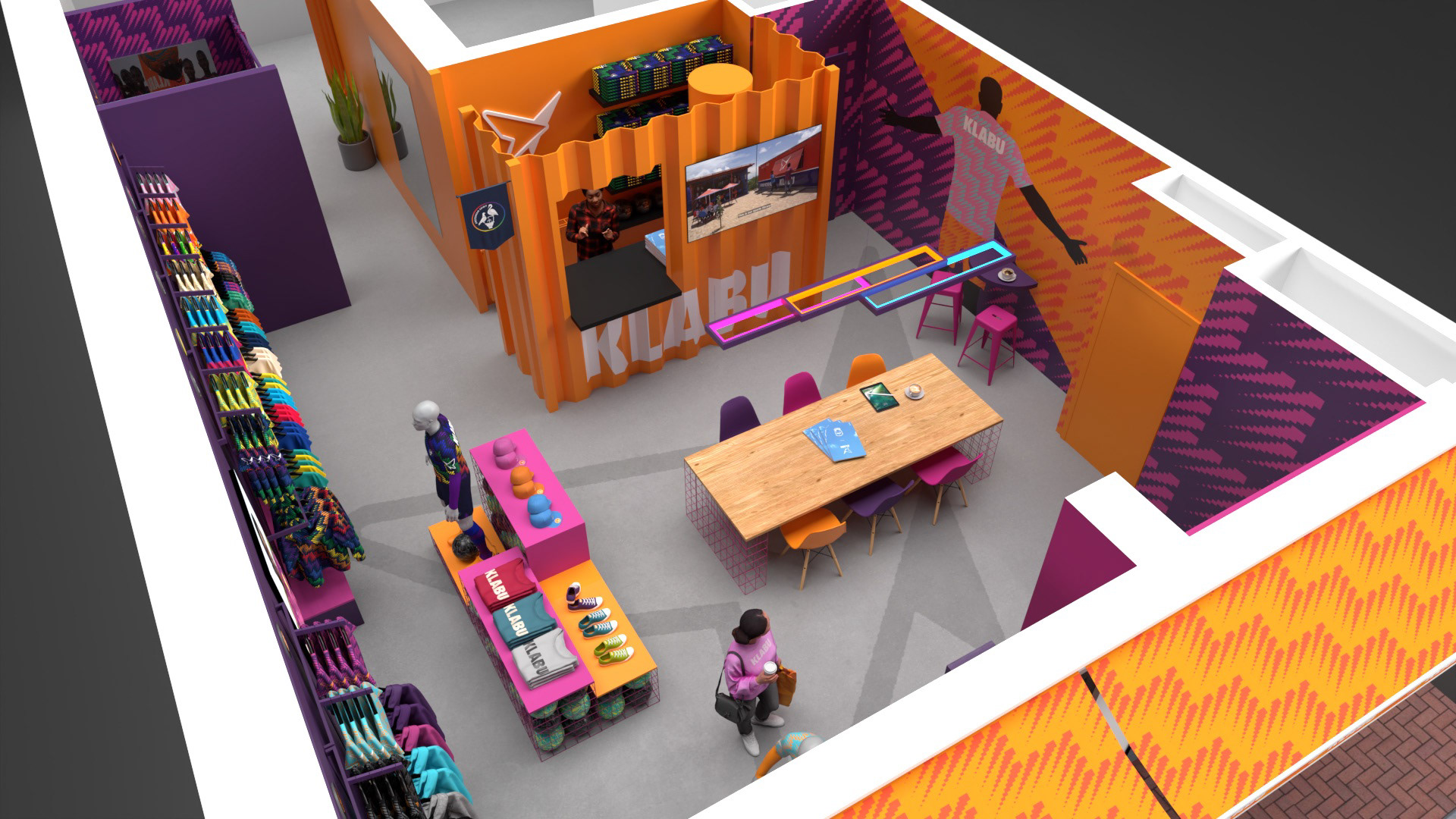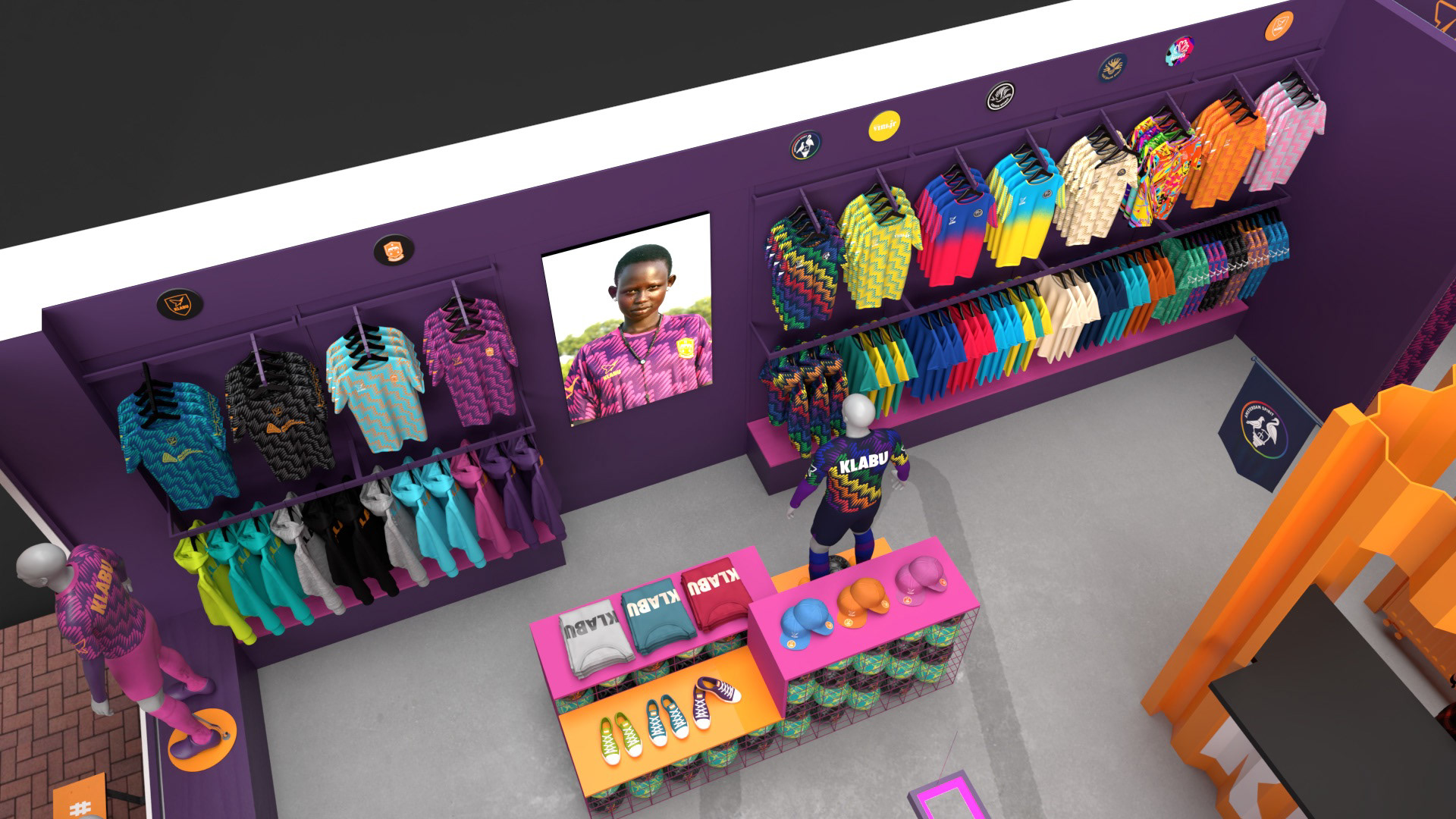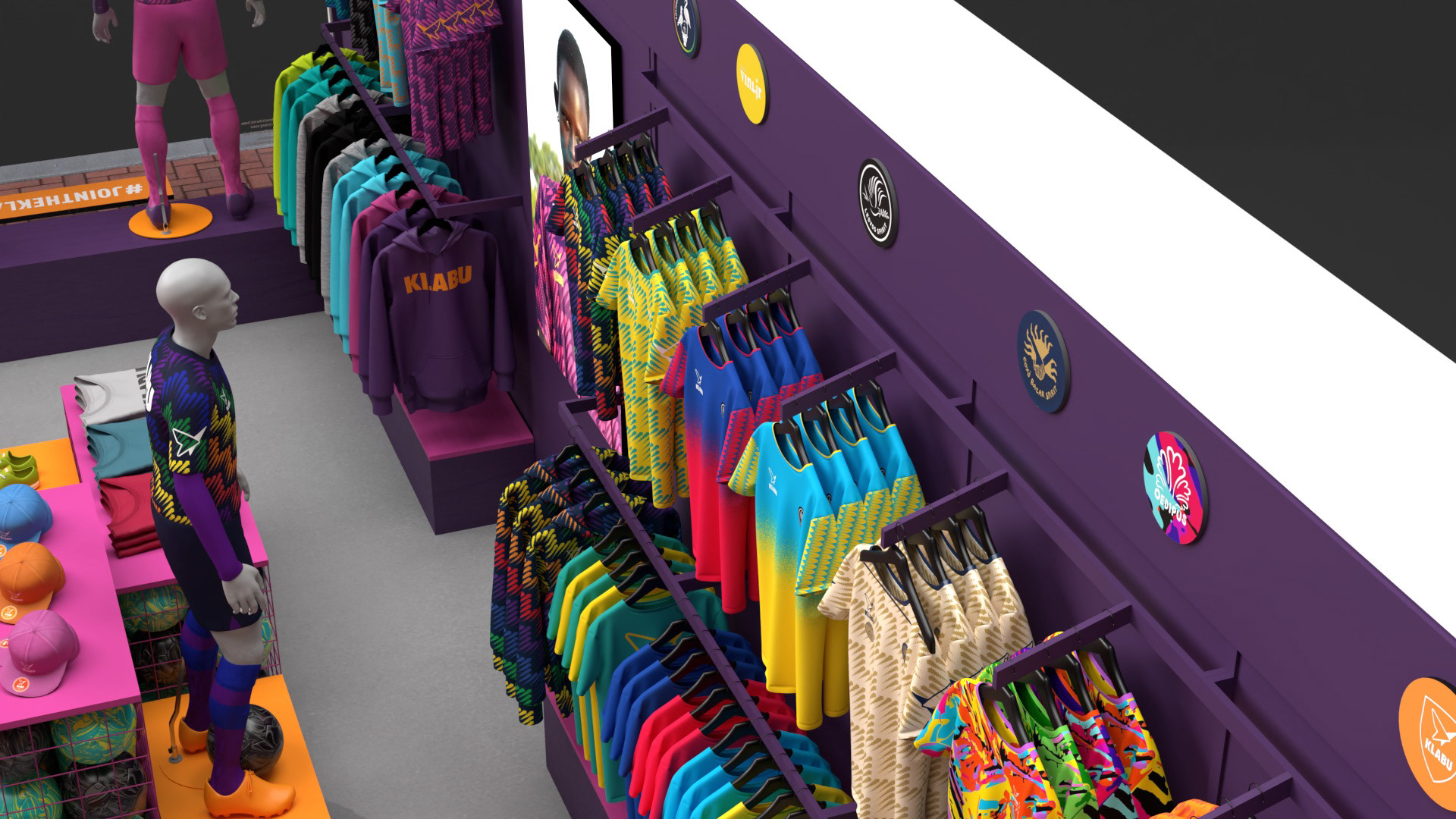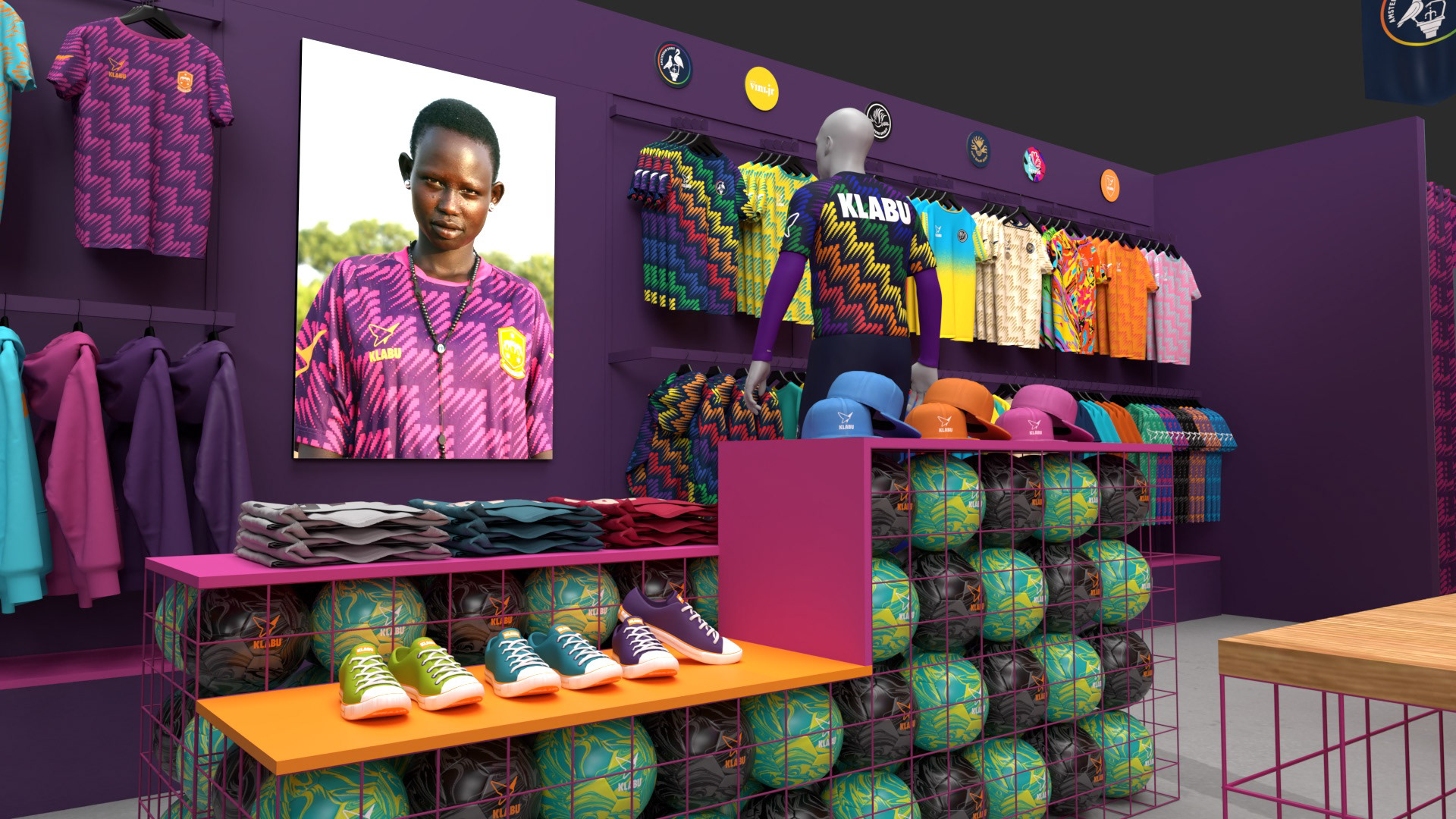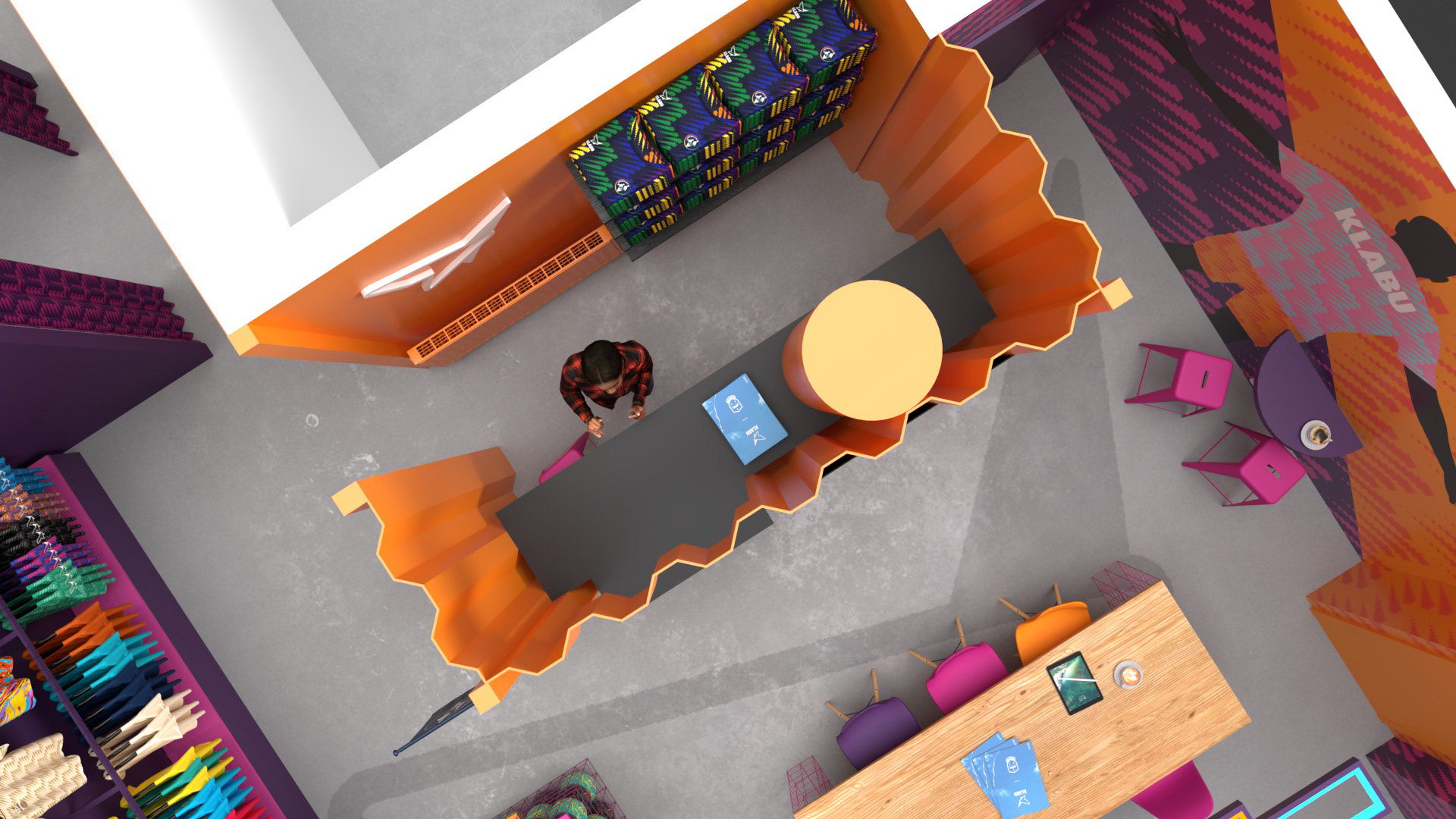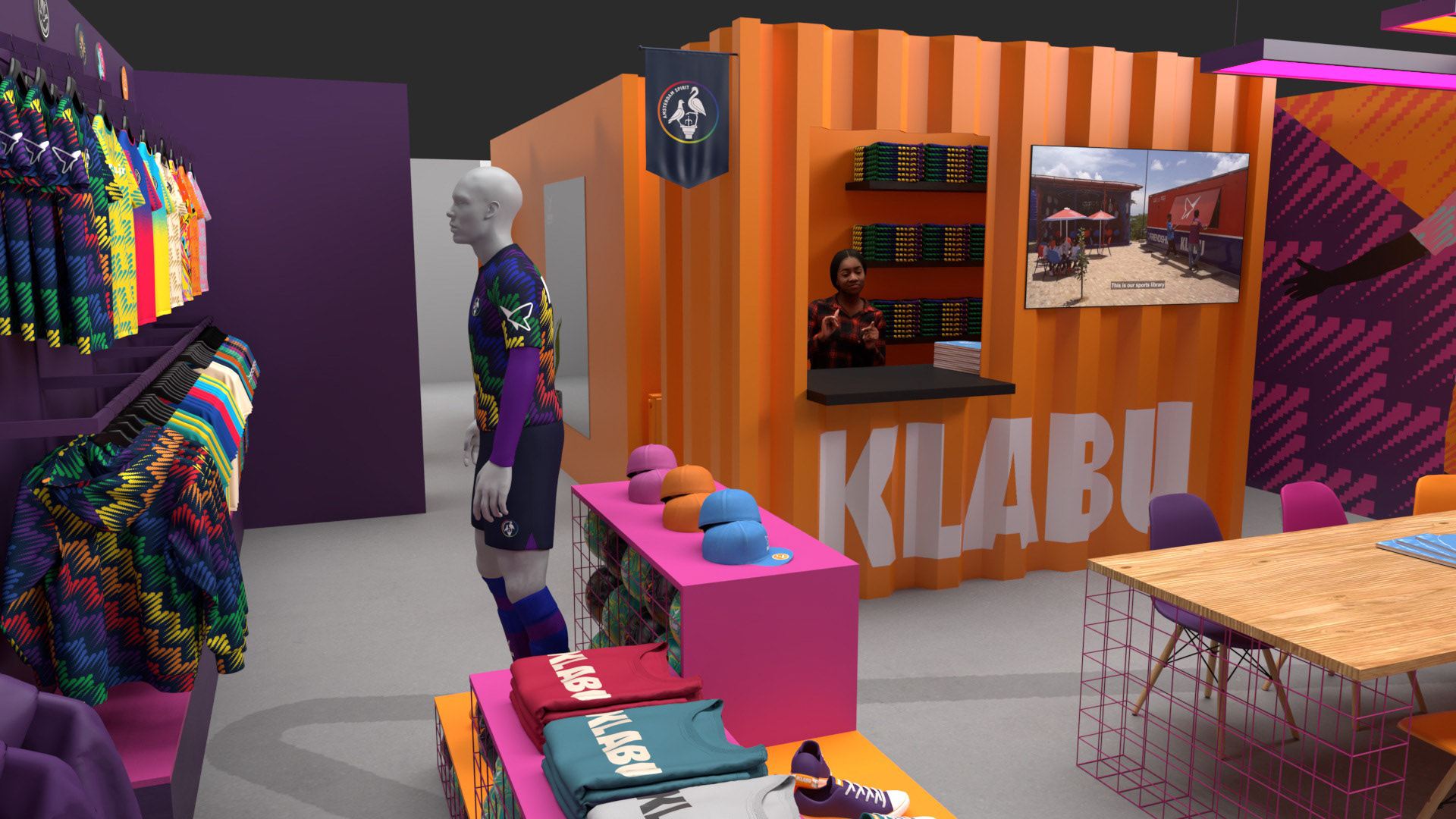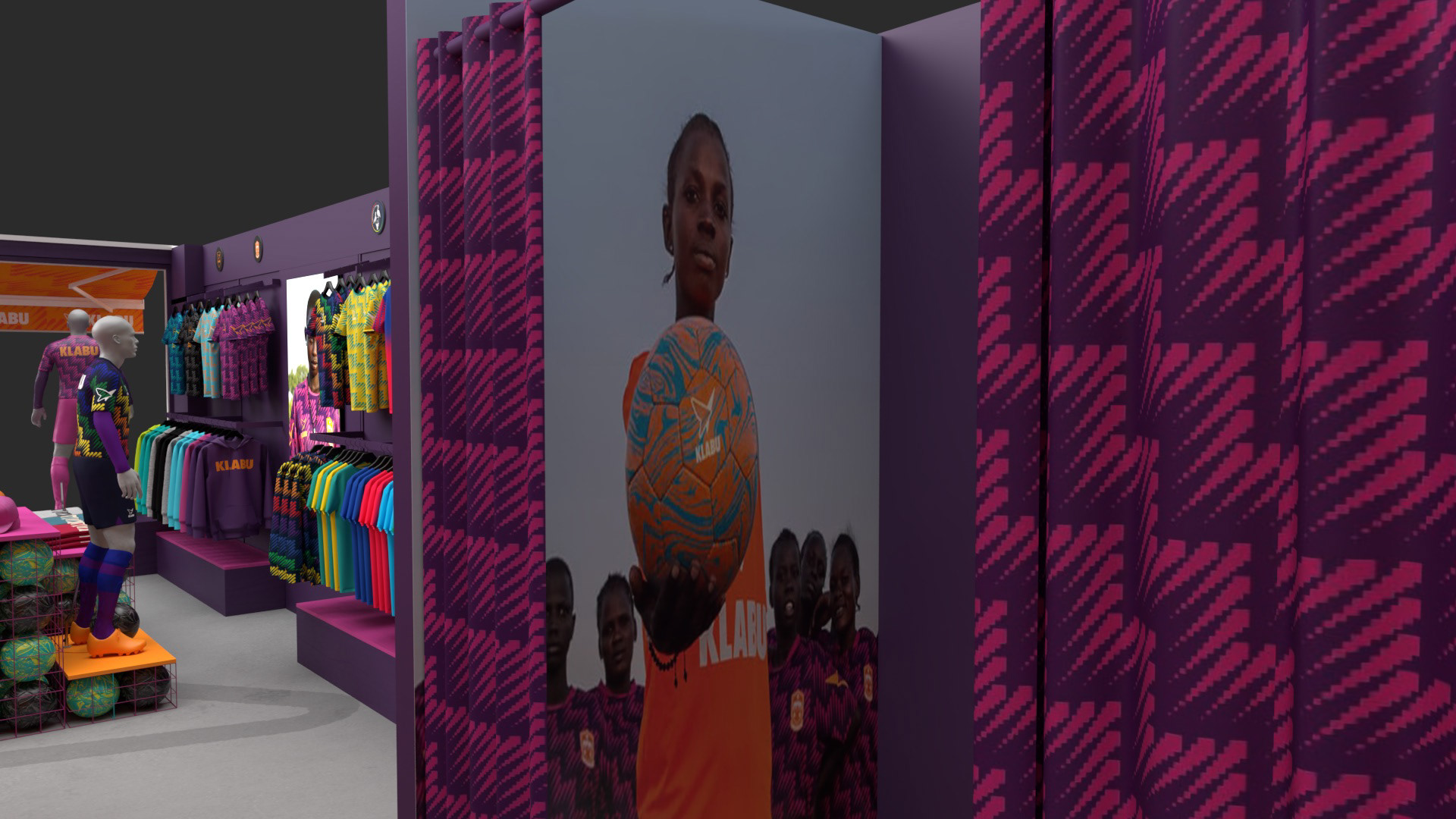 AMSTERDAM SPIRIT COMMUNITY SPACE MURAL
Amsterdam-based artist, Sasa Ostoja, was invited to collaborate directly with KLABU's local Amsterdam refugee community members to create an illustration depicting a scene showing the community's favourite sporting activities which are organized weekly via the clubhouse.