KLABU SPORTS FOUNDATION - STORE REDESIGN
Creative direction, Interior design, and 3D visualization by Kelvin Govey, 
in partnership with TCHAI Architects.
In 2020, KLABU established its office and retail store in the heart of Amsterdam on the Haarlemmerdijk. Since its inception, the KLABU retail store and office has transformed into a vital gathering spot for the refugee community in Amsterdam. Hosting weekly sports workouts and social events, creating a welcoming environment where everyone can find a sense of belonging and be part of a vibrant community.
When envisioning the redesign of the retail space, I recognized the importance of crafting an environment that exuded warmth and liveliness while effectively conveying the KLABU narrative and expanding its capacity to accommodate both local residents and the refugee community for use as a social hub.
In addressing all of the needs of the KLABU organization, I implemented a solution that involved dividing the space into three distinct zones, each serving a specific purpose. These zones function as a community space, retail store, and office, seamlessly integrating the KLABU Amsterdam Spirit clubhouse at its heart. This unique clubhouse concept replicates the cargo containers utilized in constructing KLABU clubhouses within refugee camps.
By employing this thoughtful design approach, we have successfully created an environment that fosters community engagement, offers a compelling retail experience, and supports KLABU's commitment to empowering and uplifting individuals from all walks of life.
Original 3D Concept Designs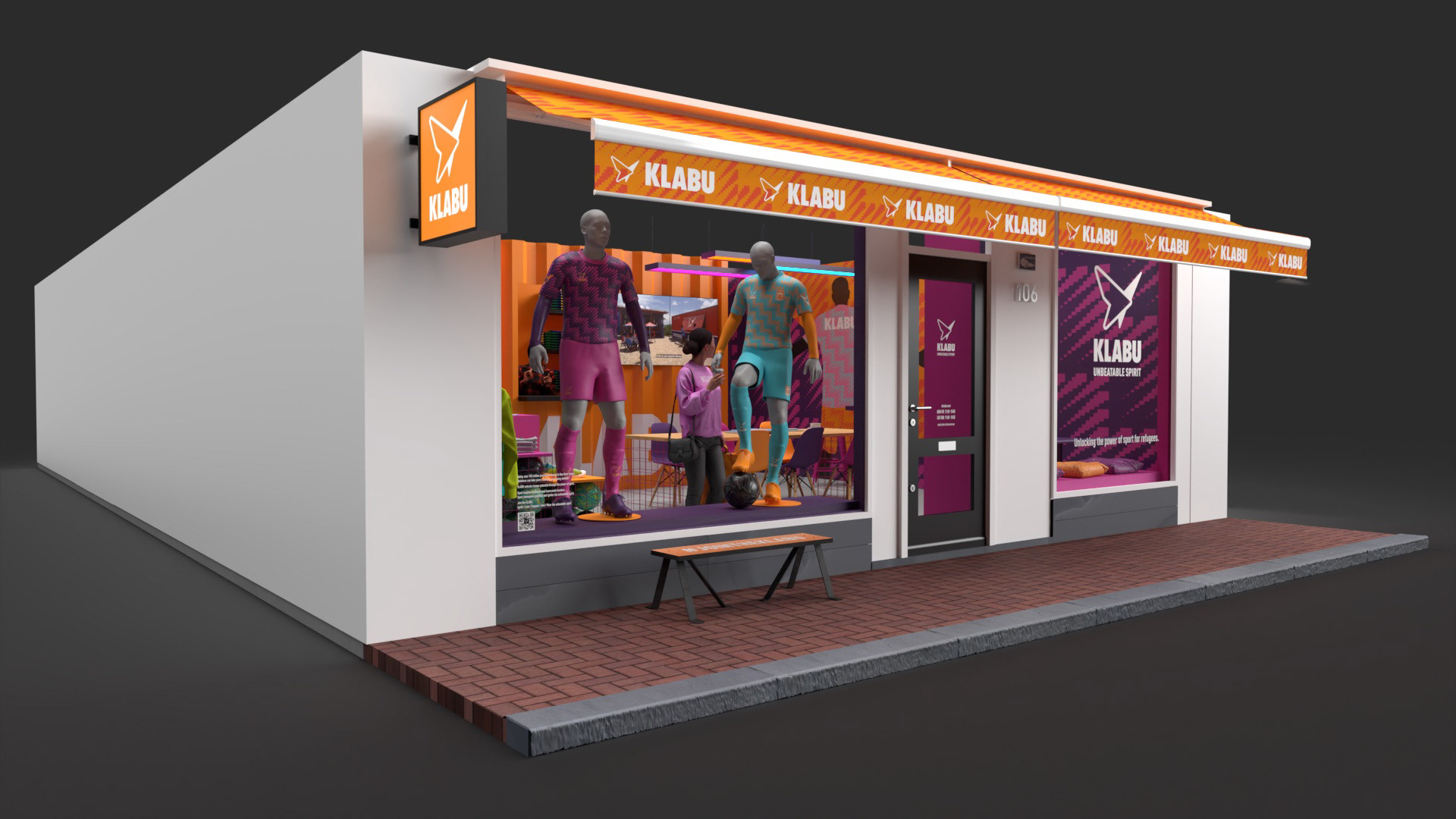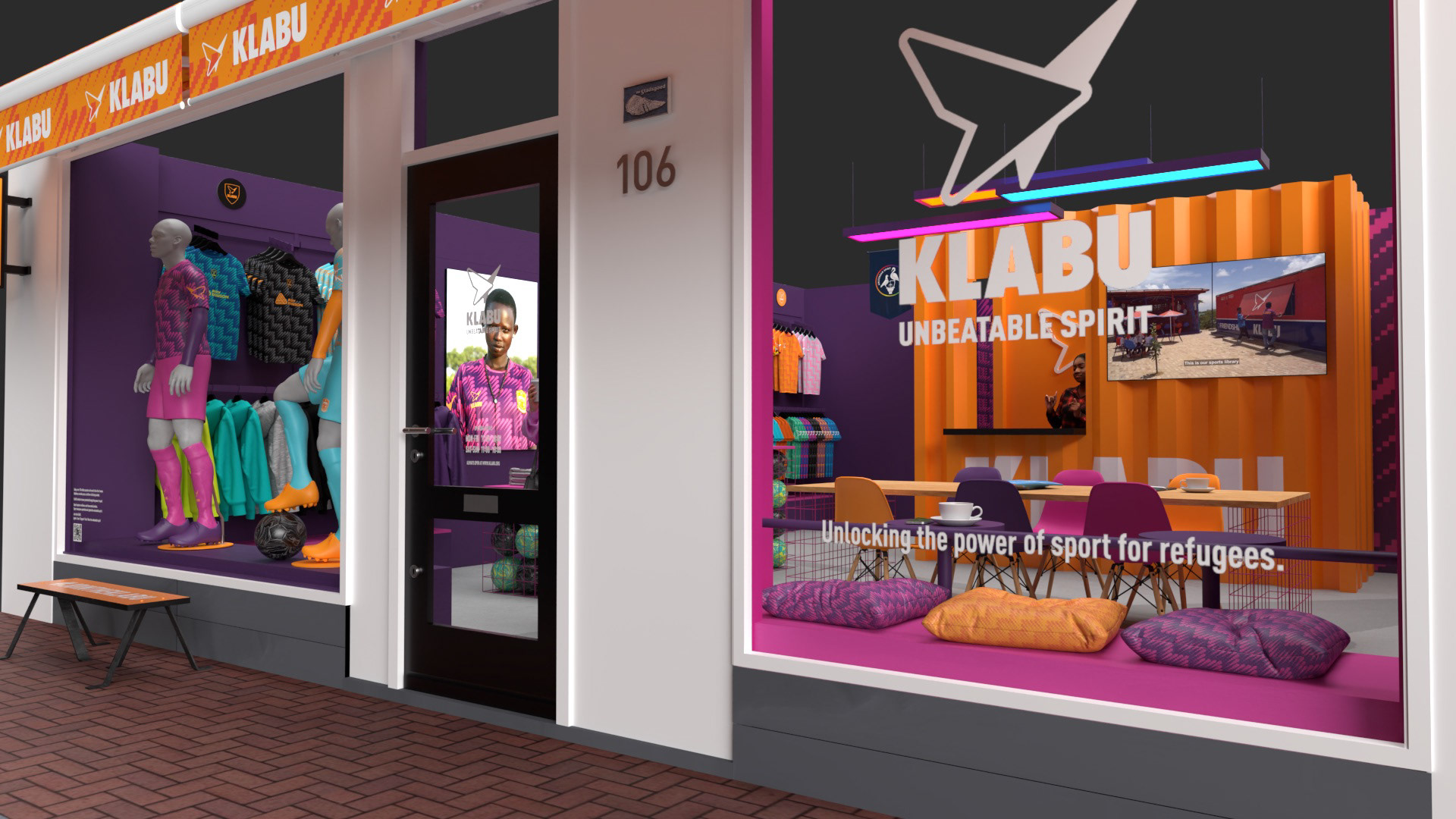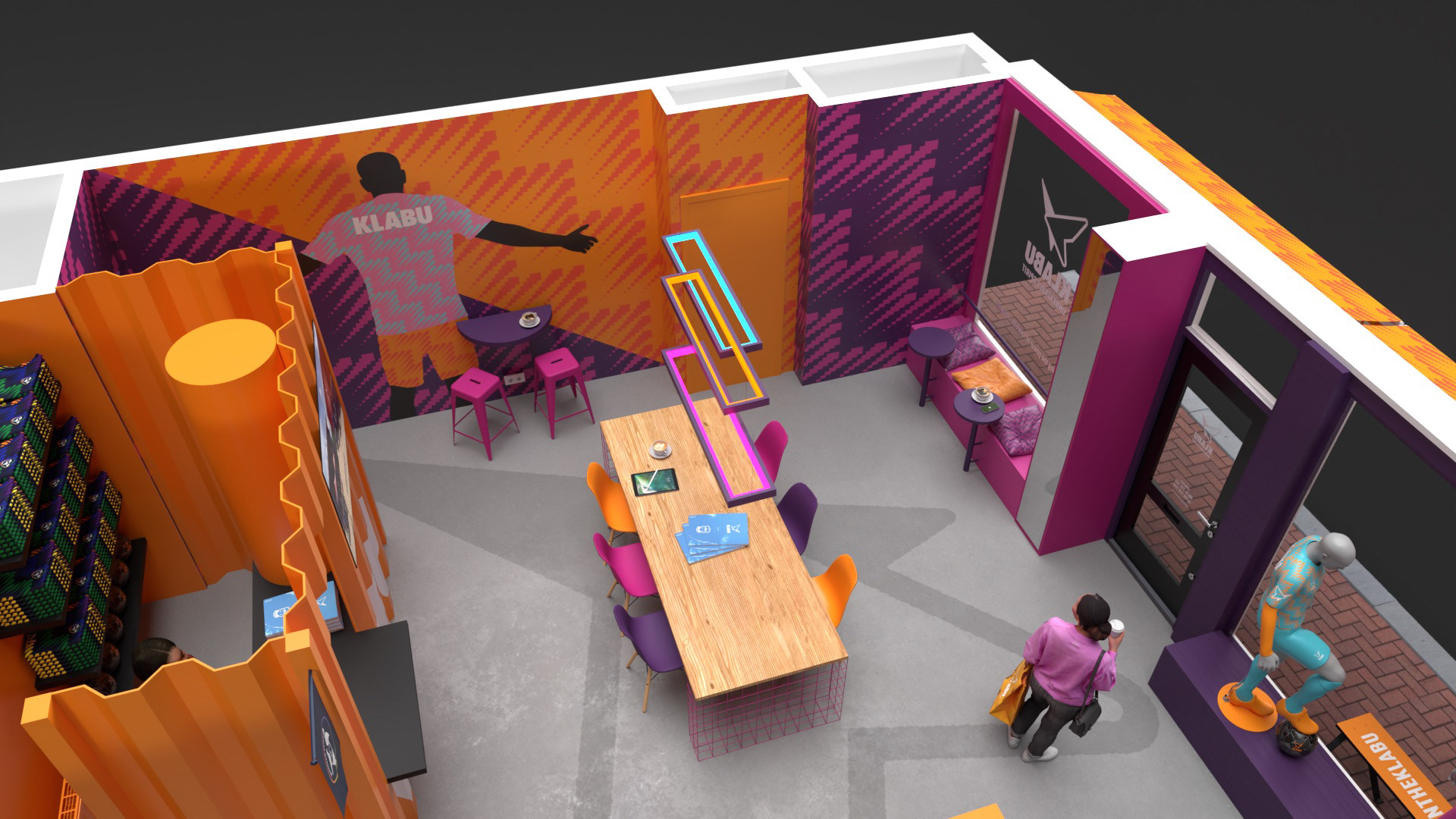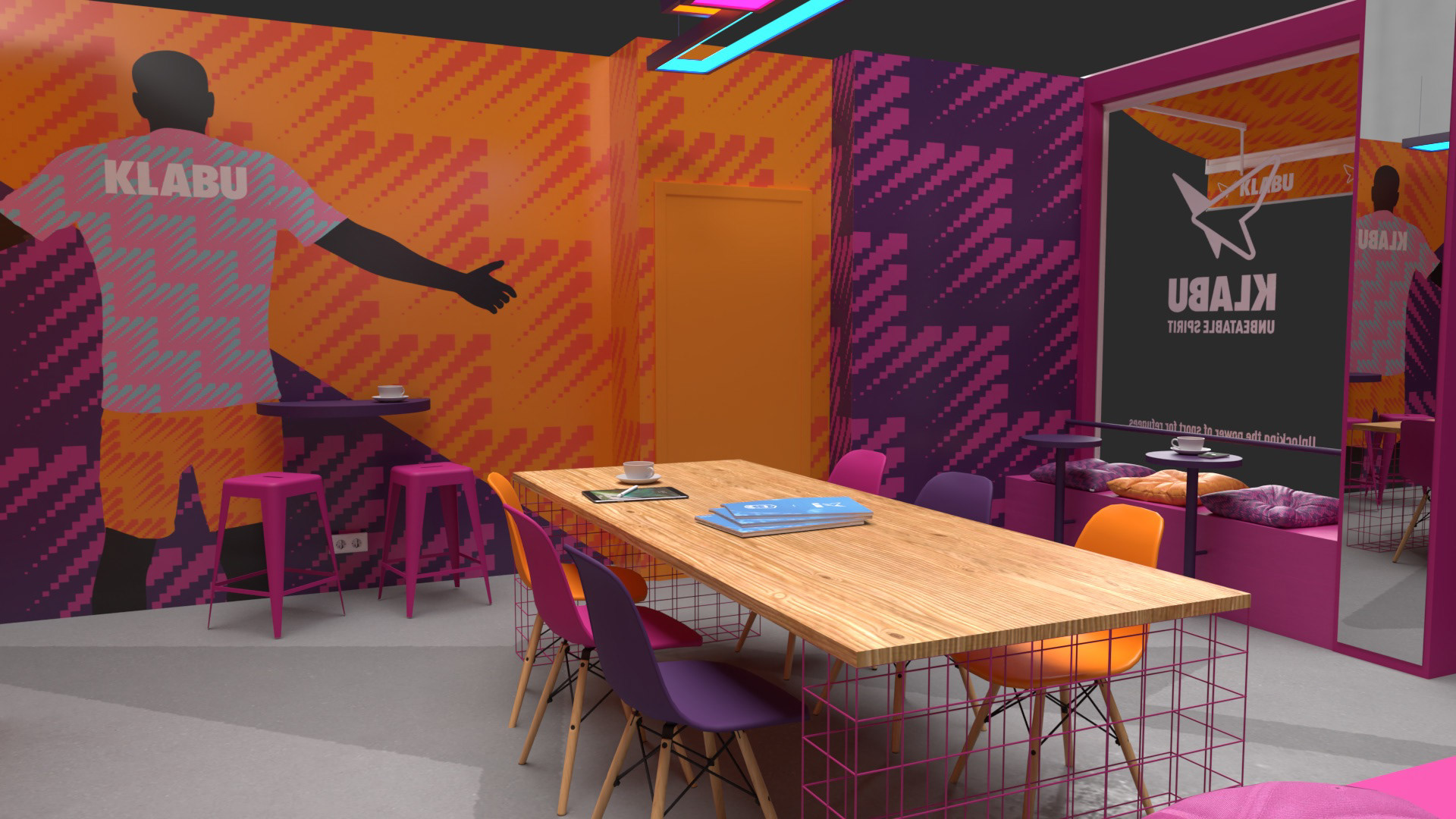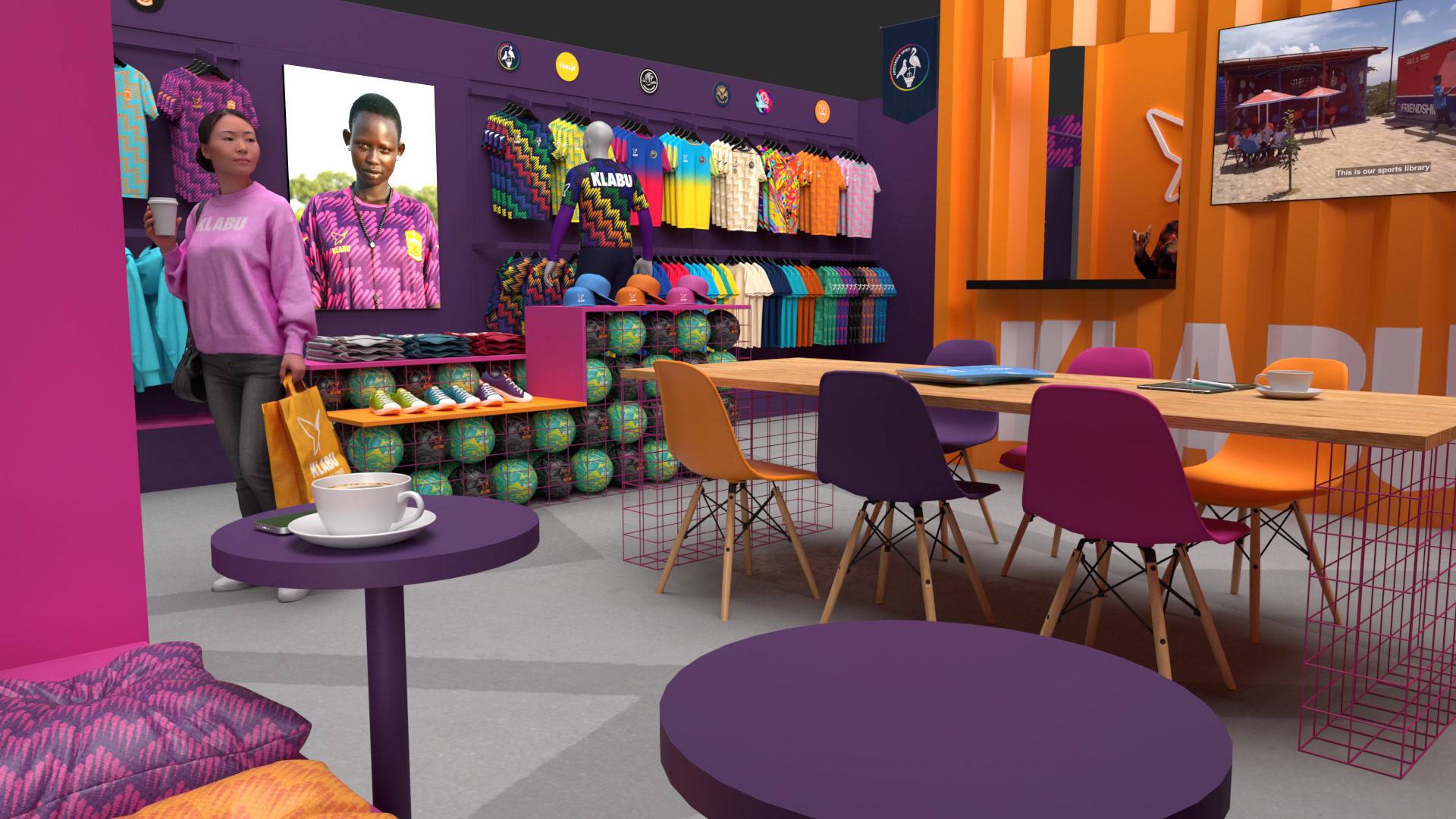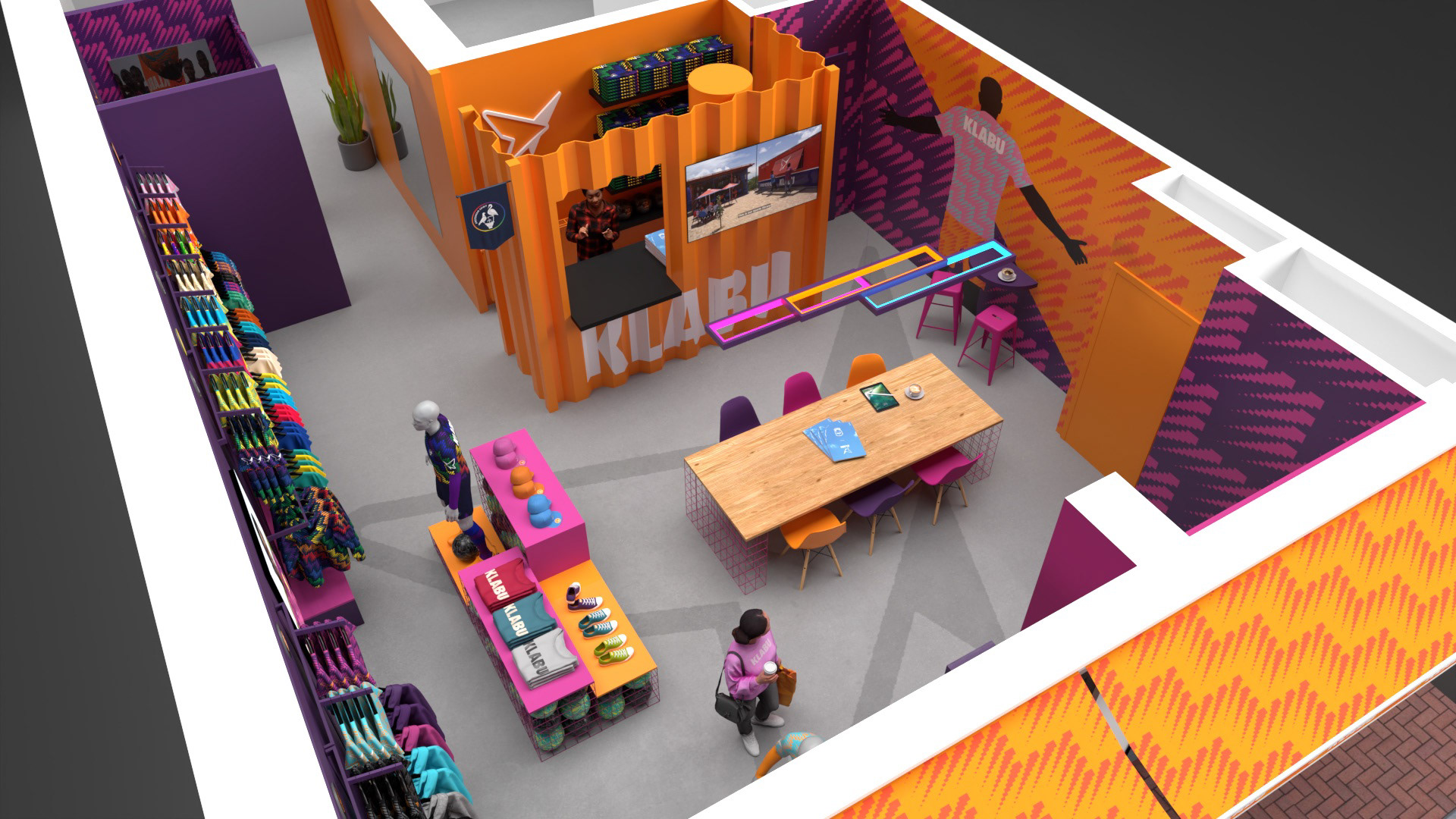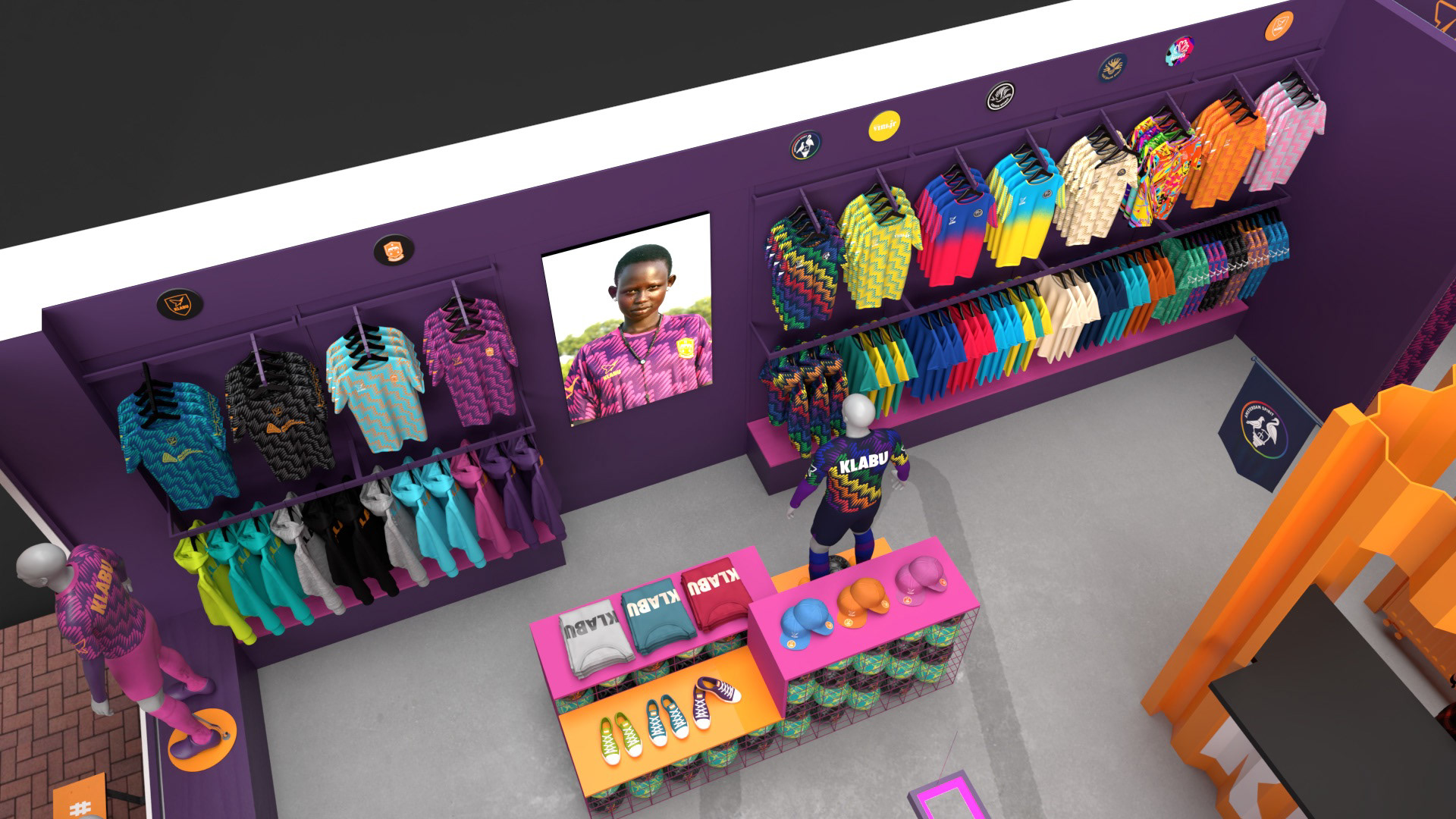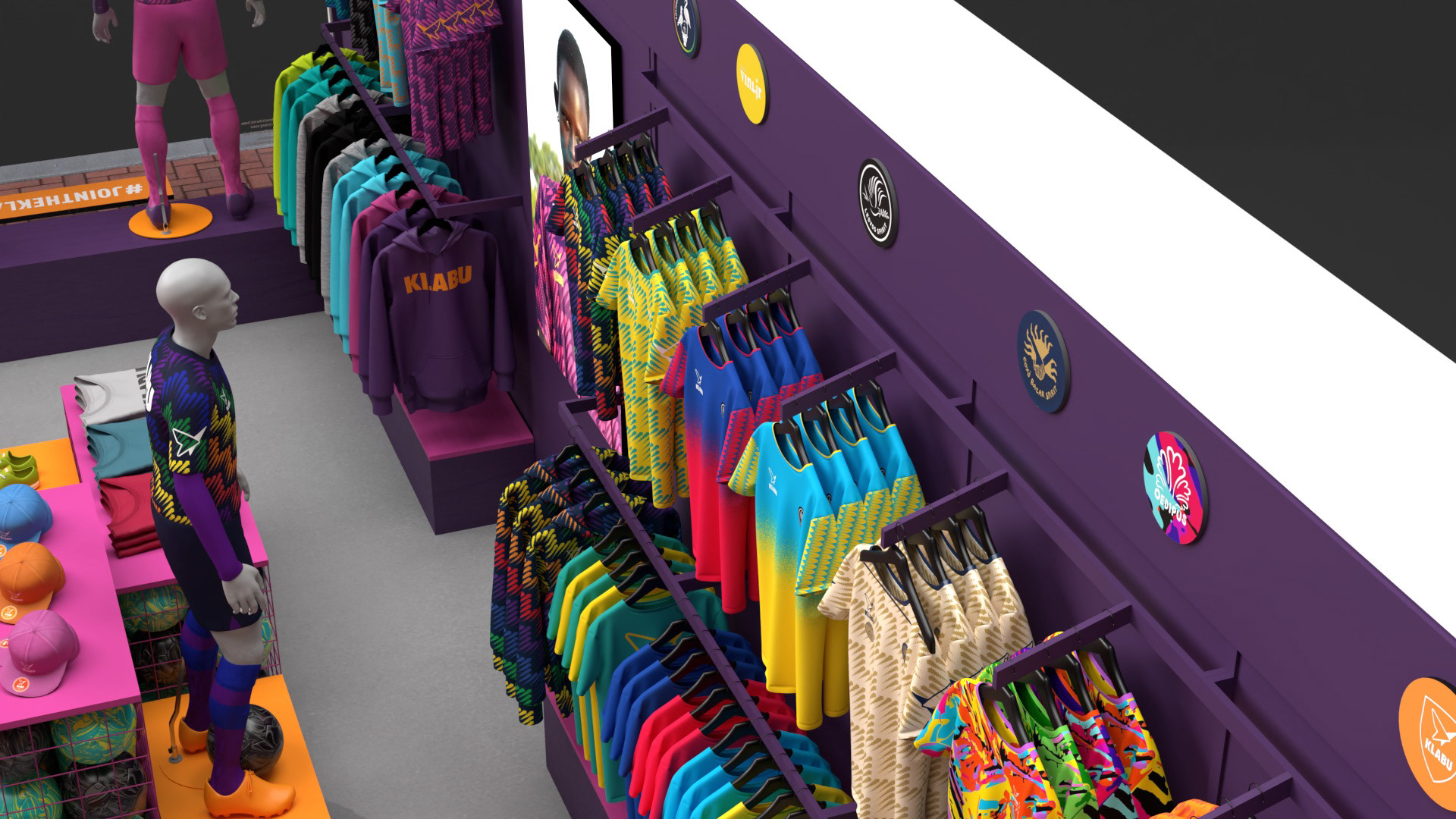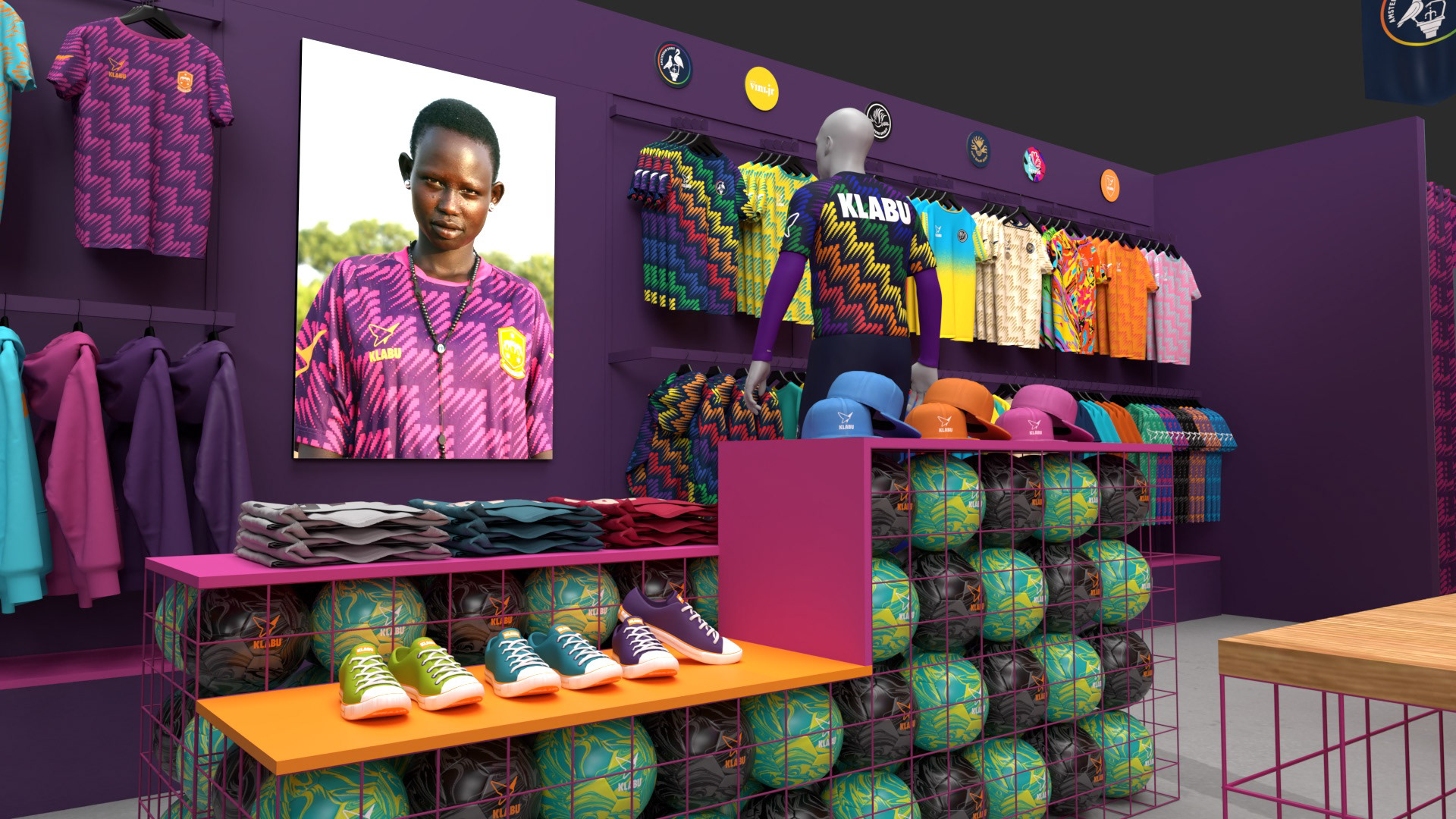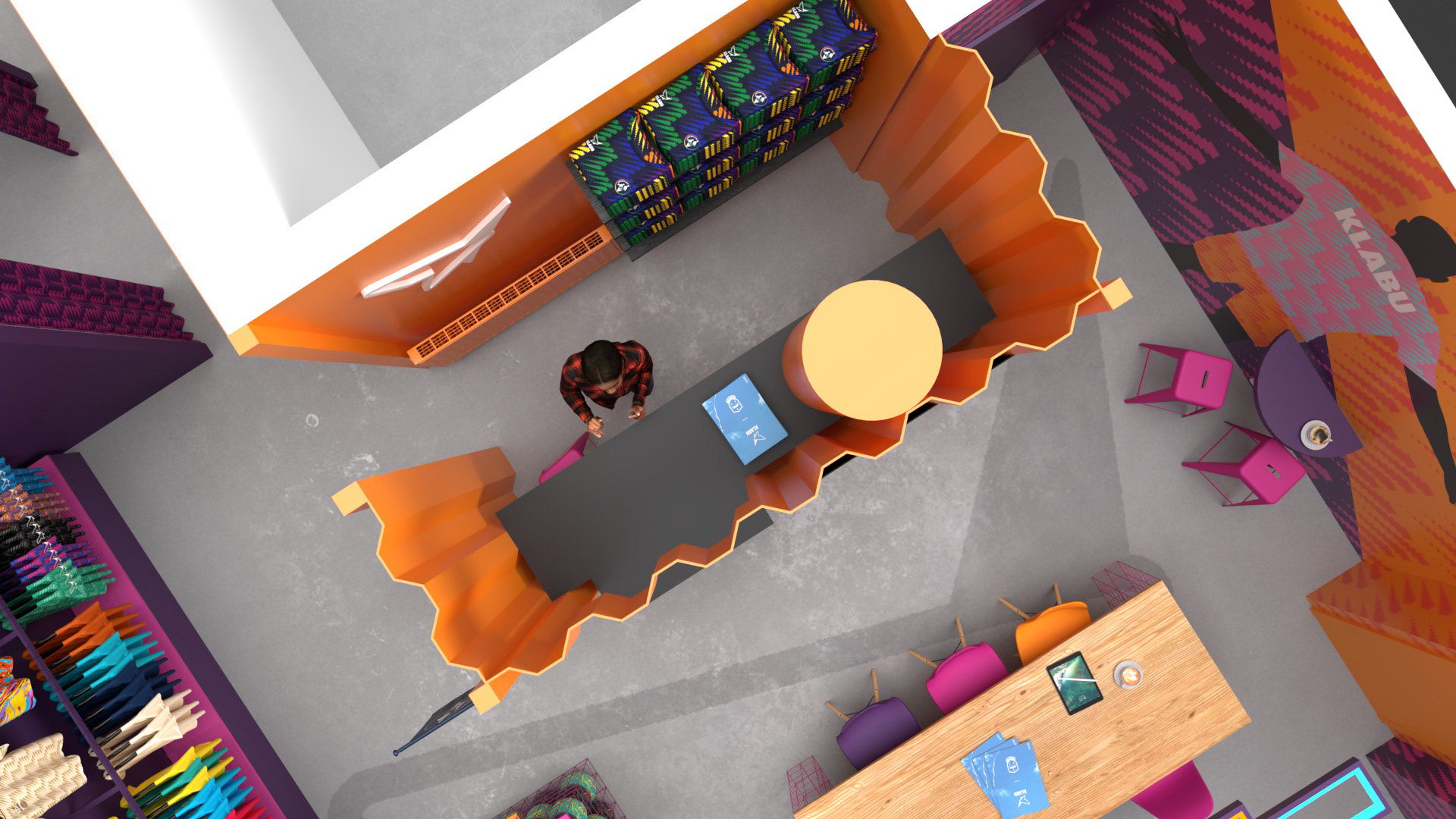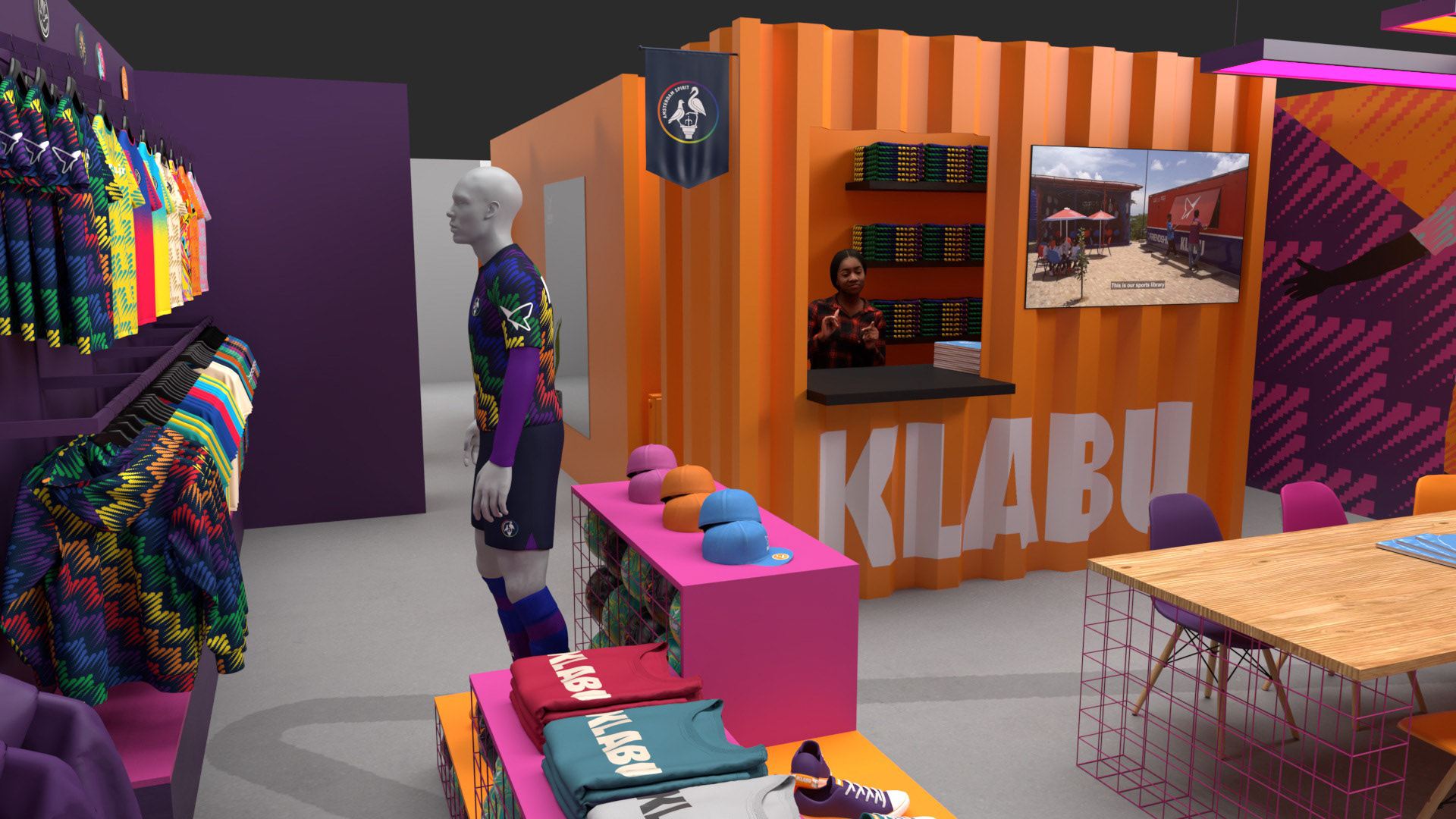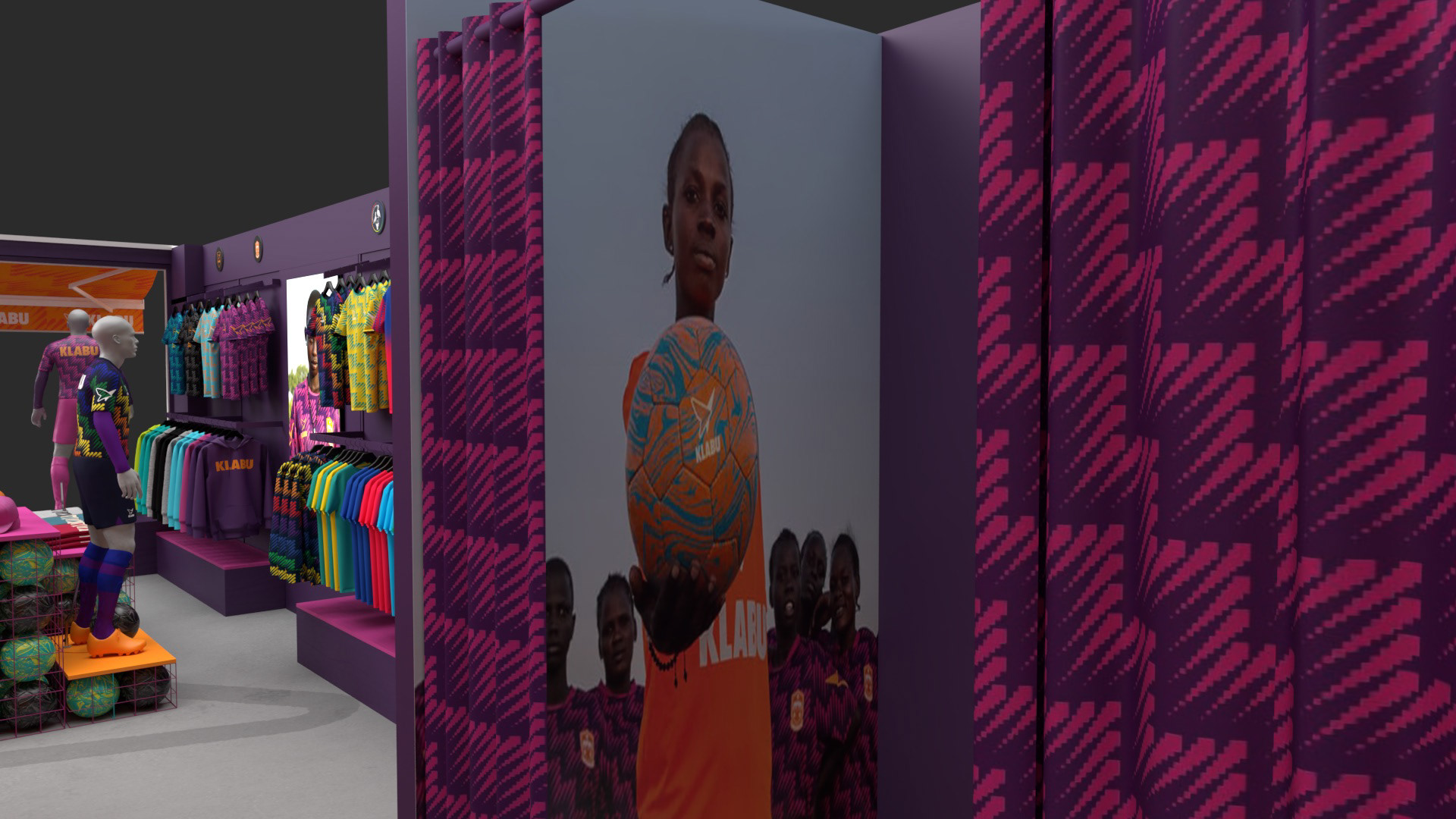 AMSTERDAM SPIRIT COMMUNITY SPACE MURAL
Amsterdam-based artist, Sasa Ostoja, was invited to collaborate directly with KLABU's local Amsterdam refugee community members to create an illustration depicting a scene showing the community's favourite sporting activities which are organized weekly via the clubhouse.