KLABU SPORTS FOUNDATION - LESVOS SPIRIT
Creative direction, apparel and graphic design by Kelvin Govey.
In 2022 KLABU opened a refugee sports clubhouse 
on the island of Lesvos, Greece. 
The clubhouse was given the name 
Lesvos Spirit.
.
Lesvos Spirit Home Jersey Design.
Lesvos Spirit Away Jersey Design.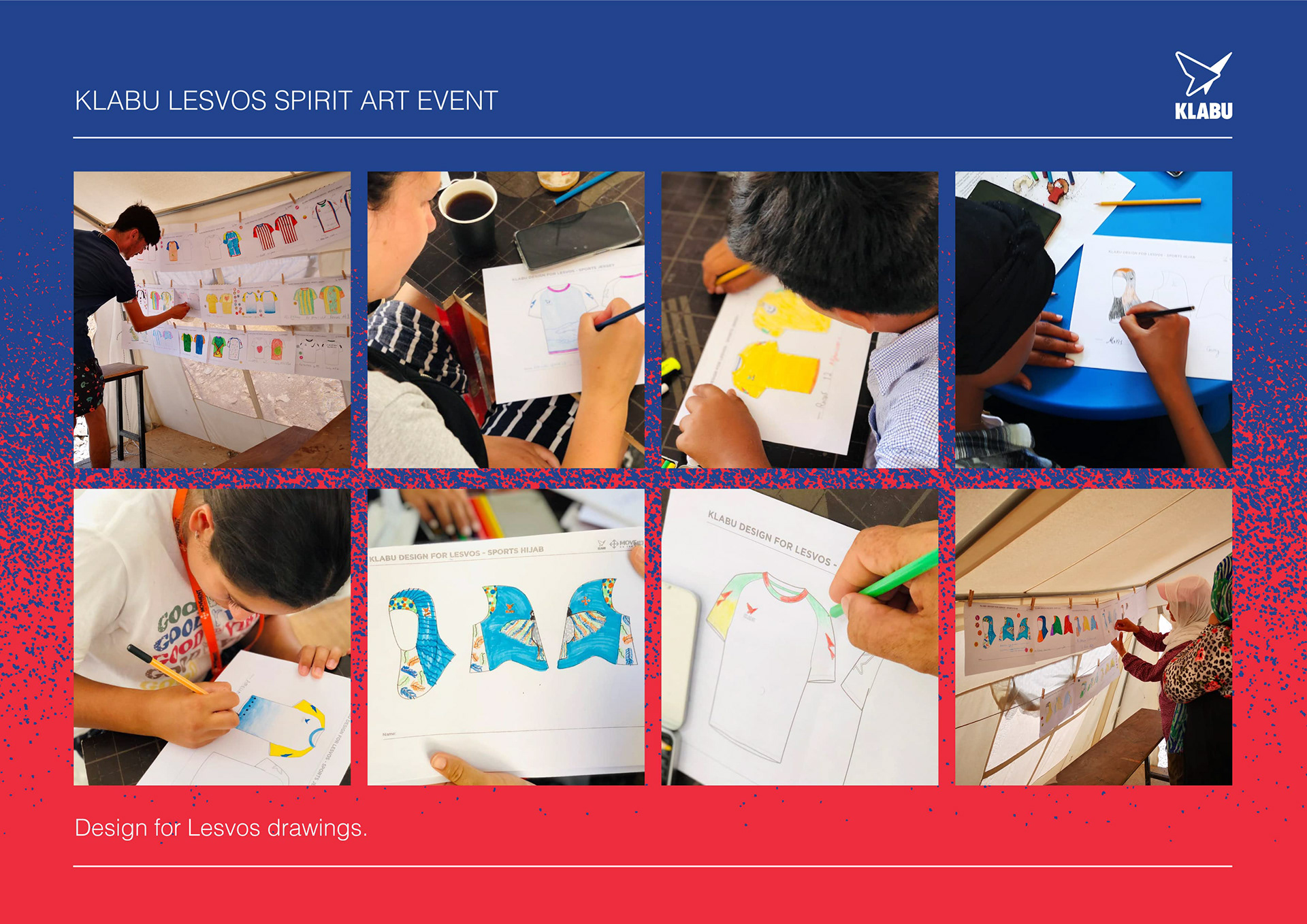 COMMUNITY ART EVENT - DESIGN INSPIRATION
KLABU and Movement On The Ground worked directly with the refugee community by holding an art event 
to find inspiration for the 
Lesvos shirts.
The phrase "one day we will fly away," written by the refugees, inspired the jersey's design, with feathers wrapping the sleeves so that when the arms are outstretched, they become wings to fly from the camp and onto a better life.
T
he dove on the badge represents the same metaphor for flying away and symbolises peace. The art style of the badge is inspired by classic greek art, representing the host community. 
The coloured gradient represents the sunrises and sunsets of the island and the transitions in the refugee's journey.
The drawings shown are from the community art event.
IMAGES FROM THE COMMUNITY OF LESVOS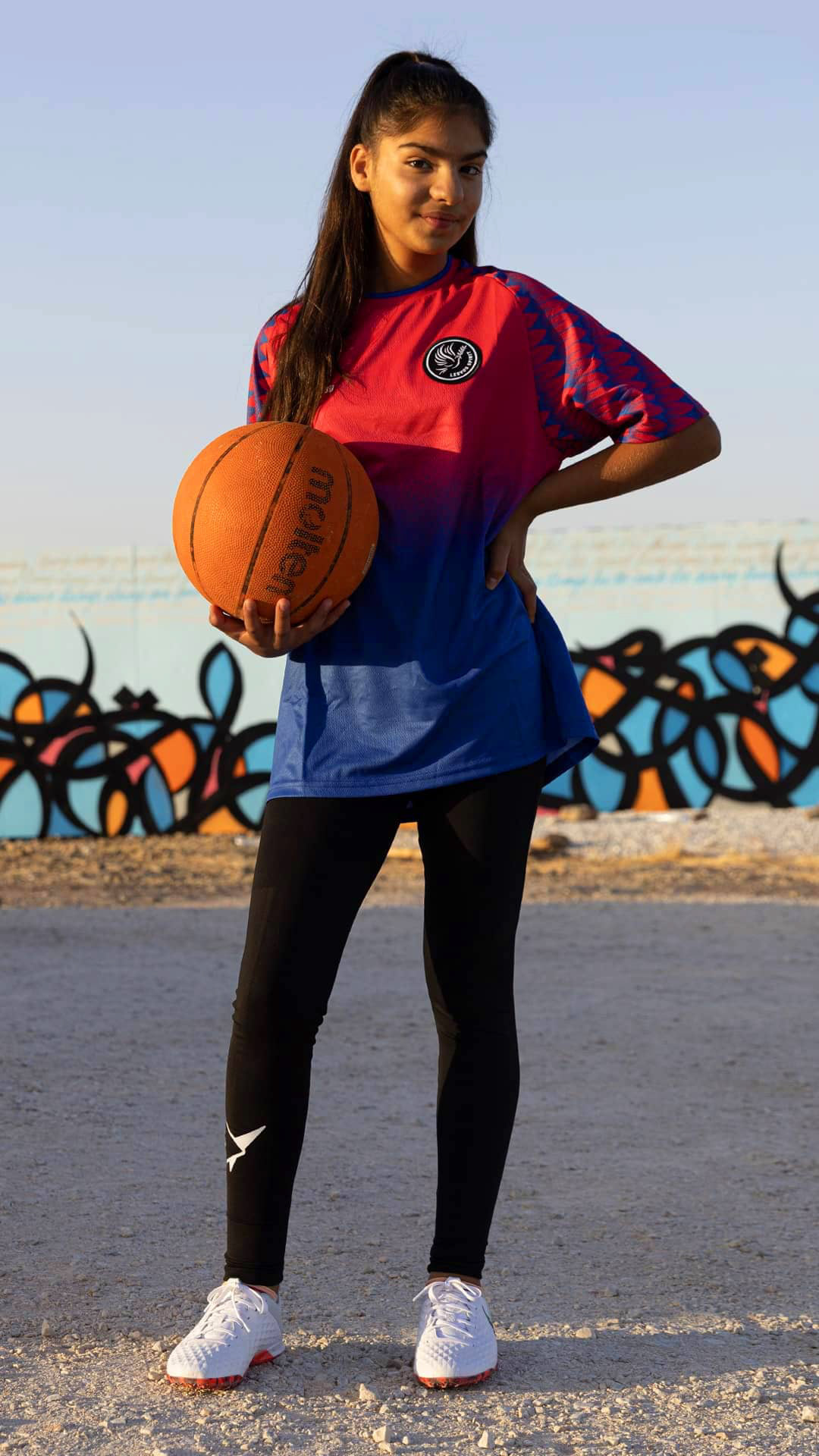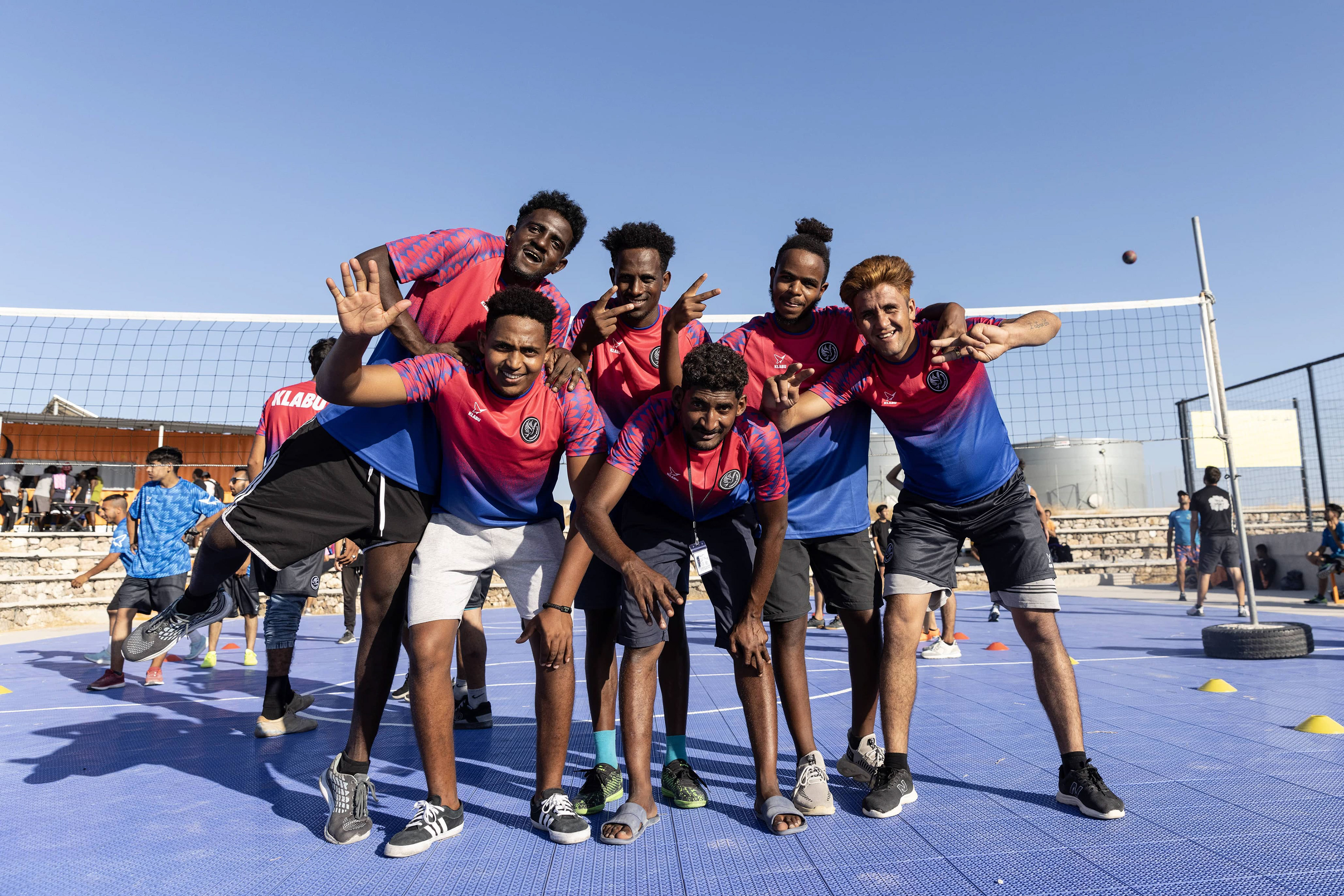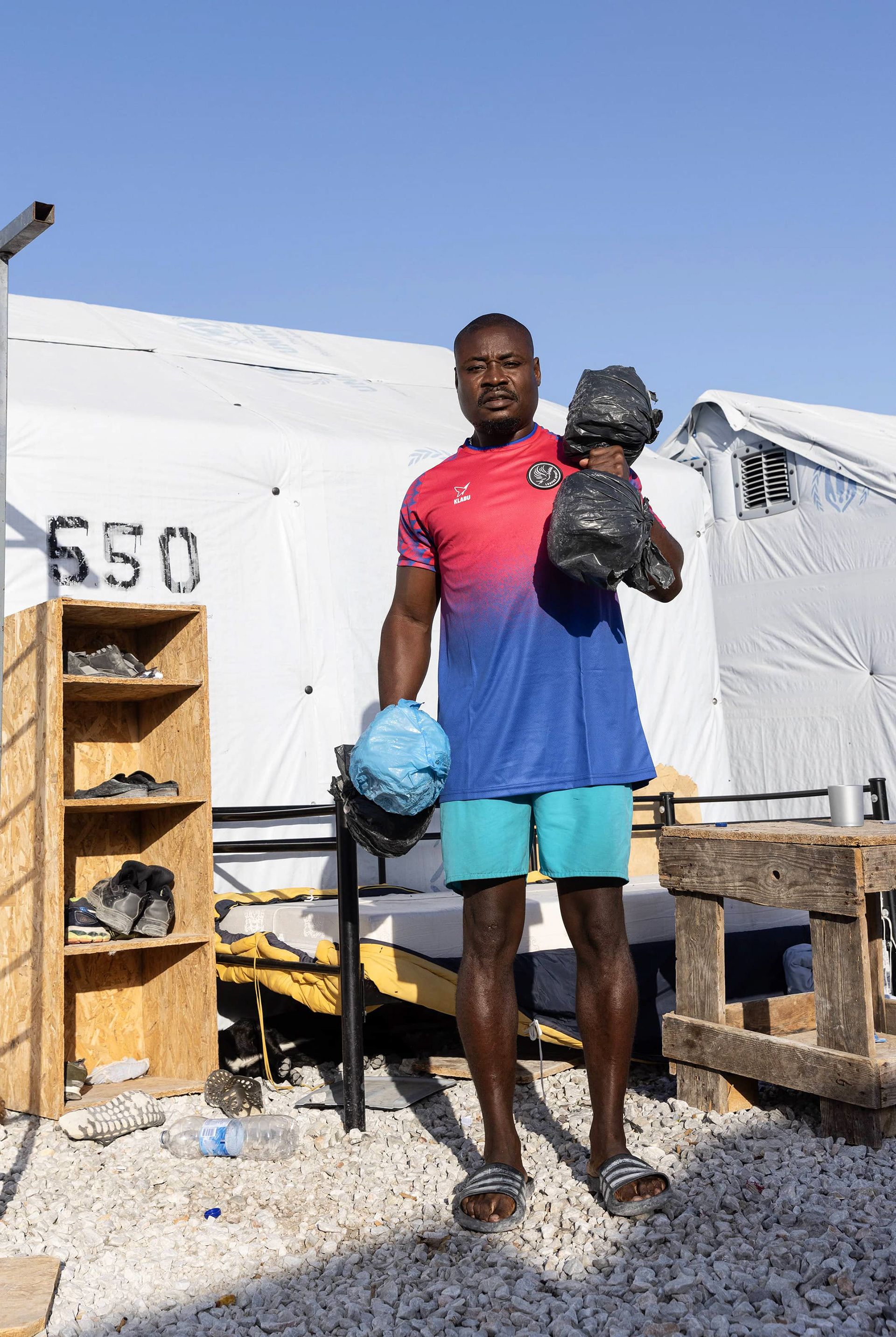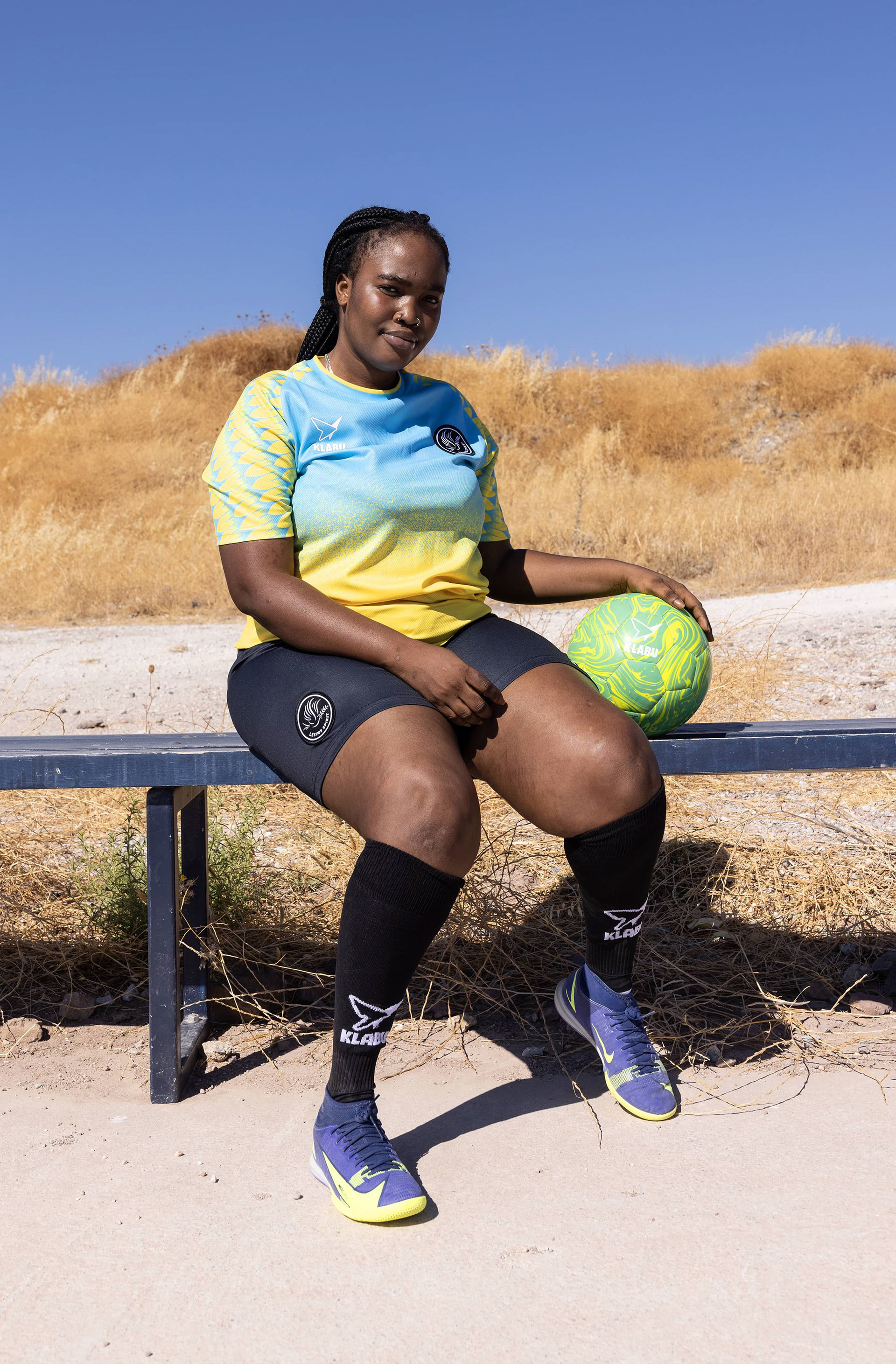 KLABU invited 
French-Tunisian calligraphy 
artist

El Seed to collaborate with the
refuge 
community of Lesvos, creating murals around the location and painting the clubhouse.
In 2023 KLABU will launch a jersey in collaboration with El Seed.
​​​​​​​