KLABU SPORTS FOUNDATION - LESVOS SPIRIT
Creative direction, apparel and graphic design by Kelvin Govey.
In 2022, KLABU proudly inaugurated the Lesvos Spirit clubhouse in the Mavrovouni refugee camp on the island of Lesvos, Greece. 
The following is an overview of the design of the Lesvos Spirit badge and jersey.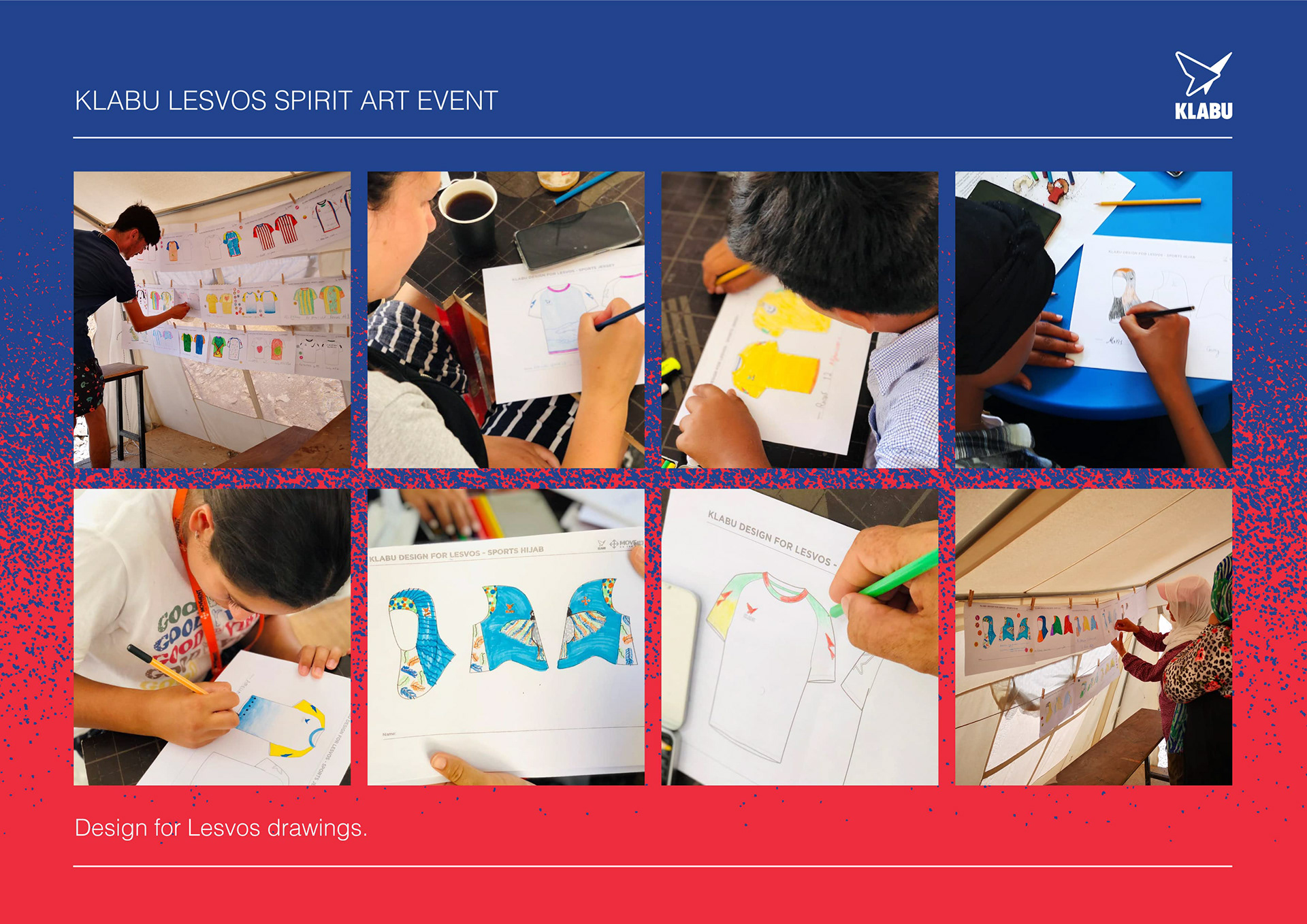 COMMUNITY ART EVENT - DESIGN INSPIRATION
KLABU and Movement On The Ground worked directly with the Lesvos refugee community by holding an art event to find inspiration for the Lesvos Spirit Club shirt and badge.
At the heart of the design is the powerful phrase "one day we will fly away," written by the refugees themselves. This profound expression became the guiding inspiration for the jersey's design, as feathers gracefully embrace the sleeves, symbolizing wings ready to carry them towards a brighter future beyond the confines of the camp.
The dove featured on the badge embodies the same metaphorical flight to freedom while embodying the ideals of peace. Drawing inspiration from classic Greek art, the badge pays homage to the host community, fostering a sense of unity and cultural appreciation.​​​​​​​
The coloured gradient of the shirts mirrors the vibrant sunrises and sunsets that grace the island, reflecting the transitions and resilience of the refugee journey and serving as a testament to the unbeatable spirit that radiates from within.
IMAGES FROM THE COMMUNITY OF LESVOS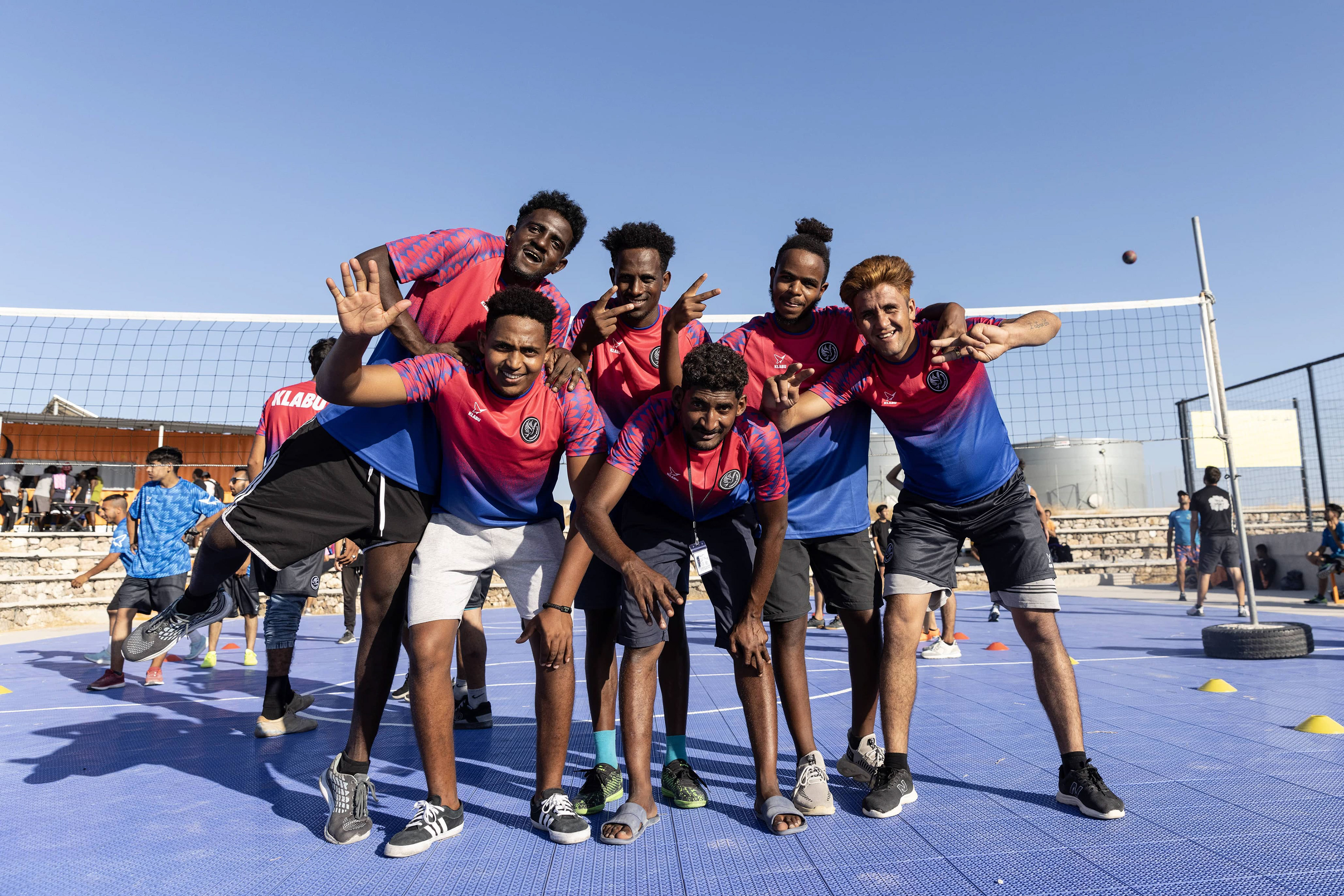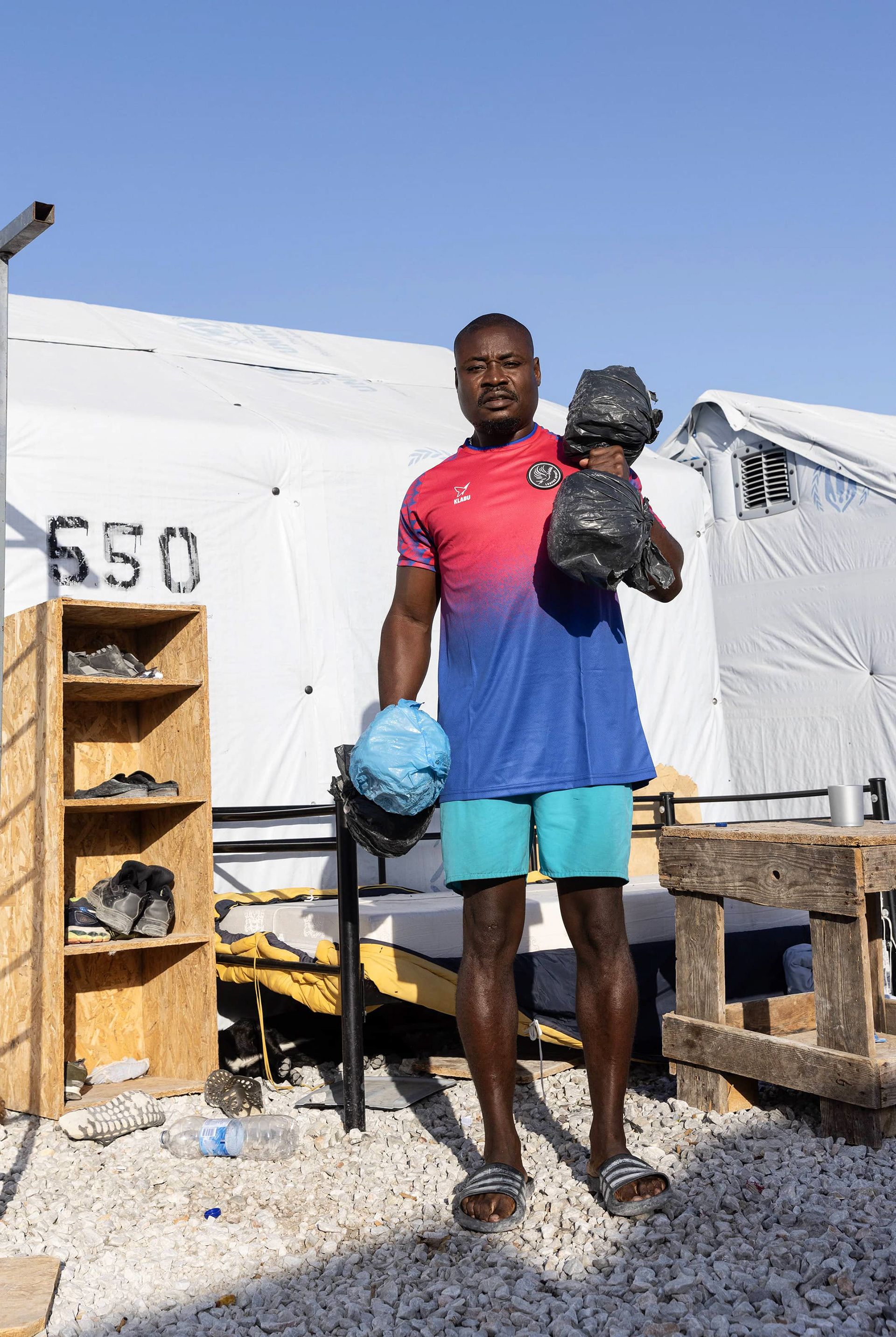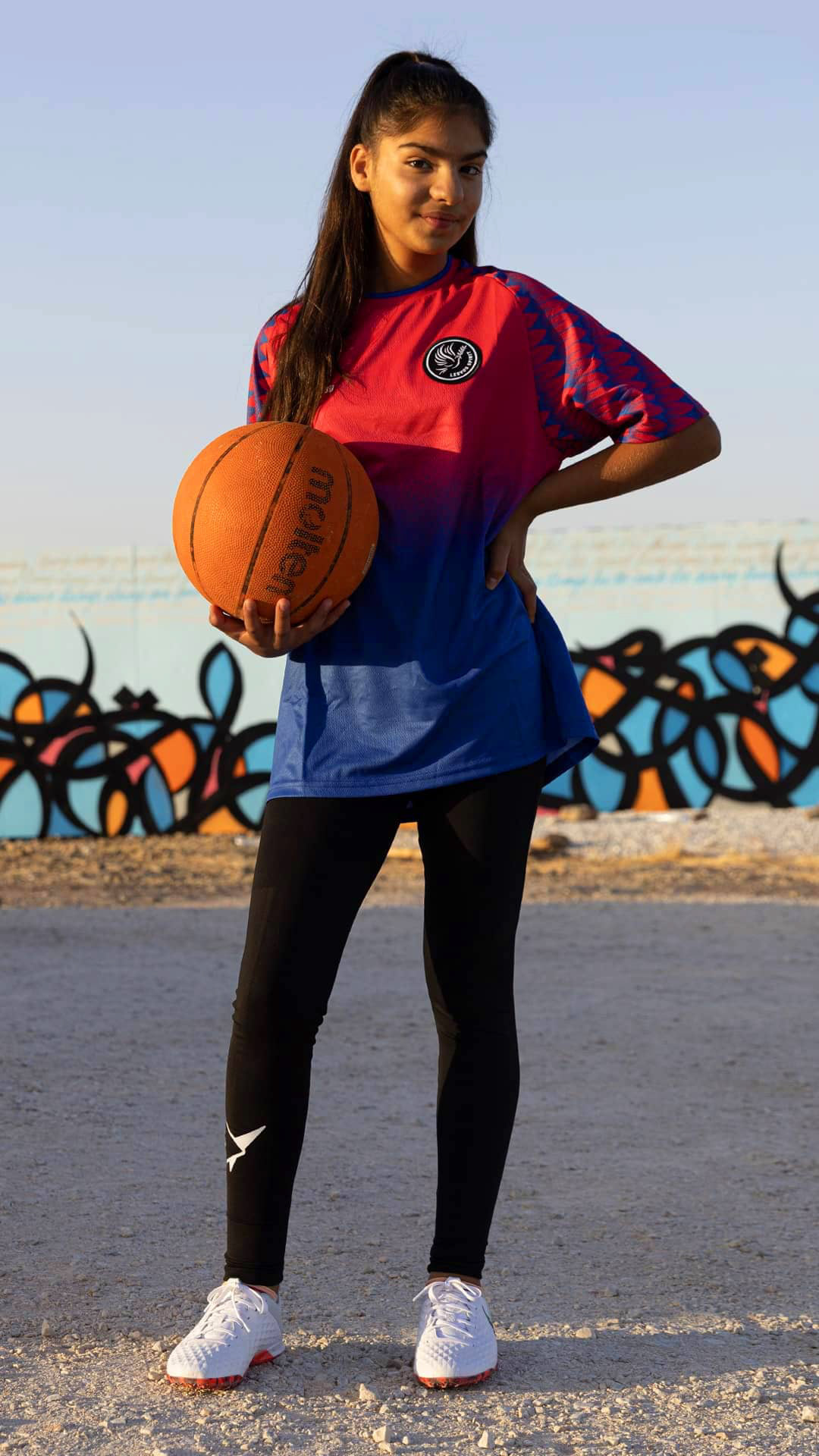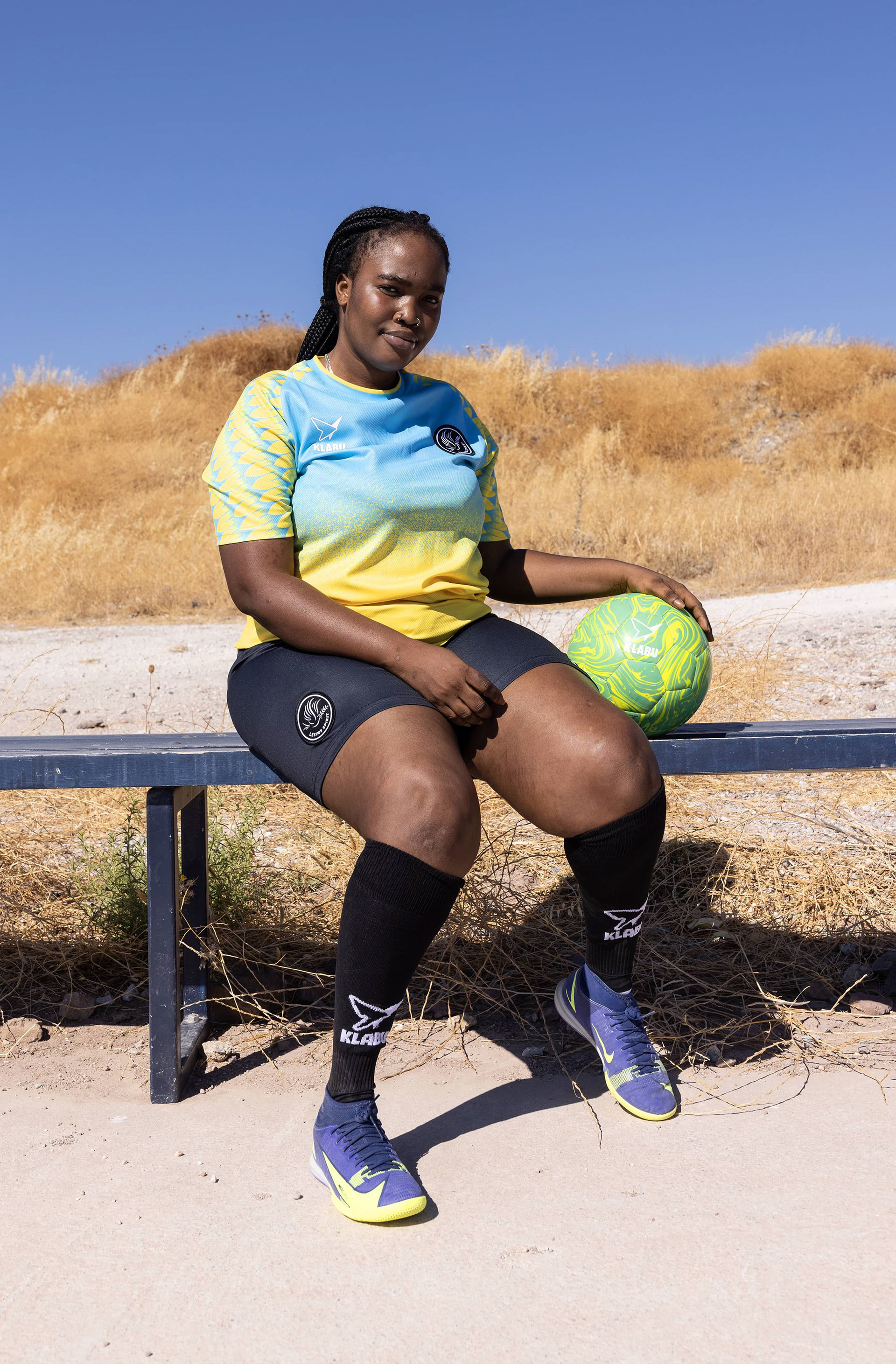 KLABU collaborated with renowned French-Tunisian artist, El Seed, uniting to empower the refugee community of Lesvos. El Seed's extraordinary talent transformed the surroundings by creating captivating murals and embellishing the Lesvos Spirit clubhouse.
Looking ahead, in 2023, KLABU will unveil an exciting collaboration with El Seed—a sports jersey that embodies the spirit of unity and artistic expression. Stay tuned for the launch of this exclusive collection, merging the worlds of sports and art in a truly remarkable way.