Creative direction & graphic design by Kelvin Govey.
The following posters were designed for Avery Dennison's ADX Lab label tradeshow.
The final posters were used as promotional material and exhibition graphics.
Ohio ADX logo and font studies.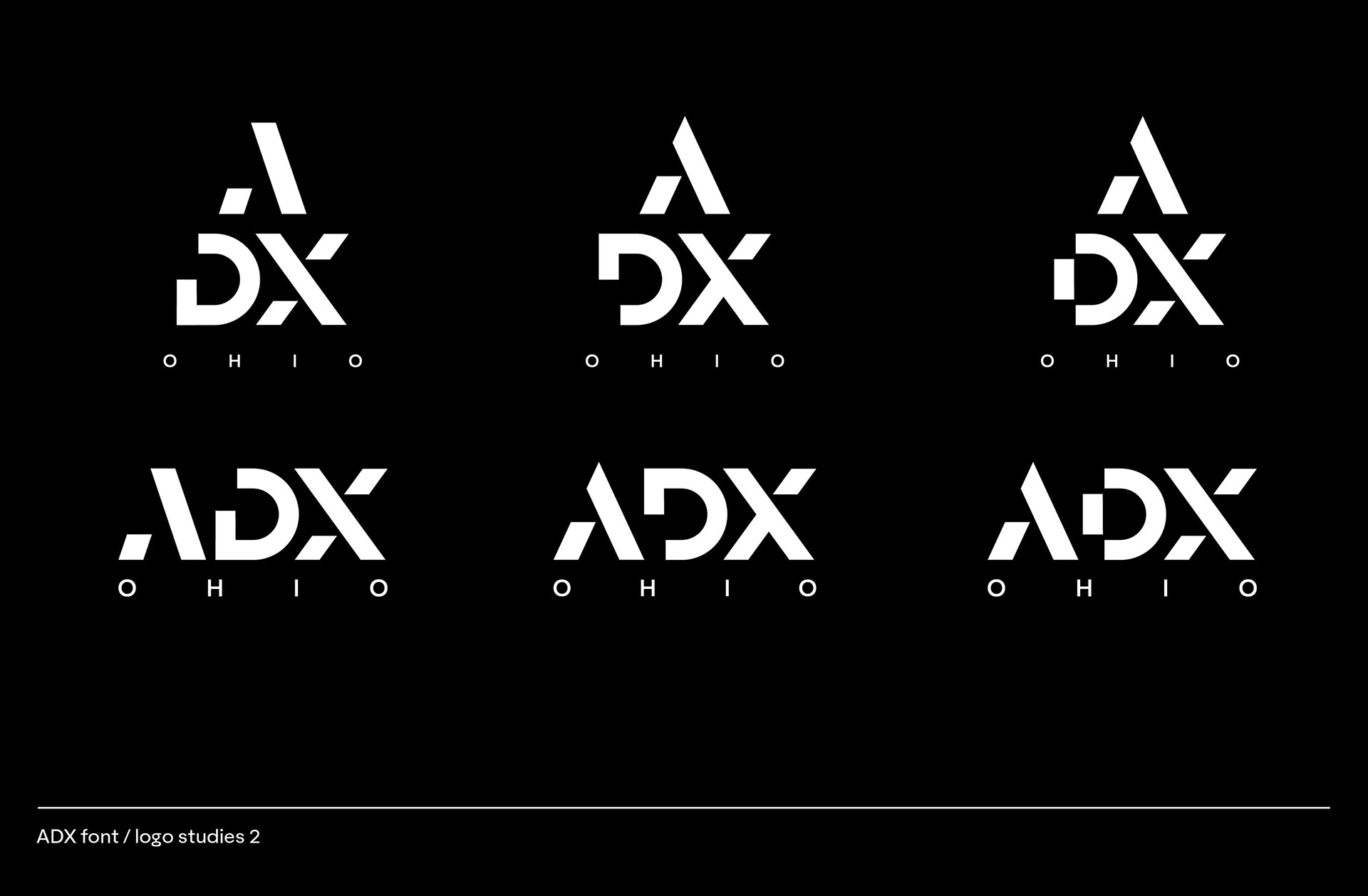 Final branding and poster display.
Character design for patches and heat transfer giveaways at 
the Ohio ADX trade show.
Since at least 1840, Ohioans had referred to themselves as Buckeyes
after their 
native

 
horse chestnut 
trees distinctive nut

.
The name "buckeye" stems from Native Americans, who called the nut 
"hetuck," 
which means "
buckeye" 
(because the markings on the nut 
resemble the eye of a deer).
FOOTBALL HEAT TRANSFER NUMBERS 
The following is a set of three unique number font designs to be used on football jerseys. 
Each number is adaptable to different weights and outline variations.
CIRCULAR/SUSTAINABLE ICONS
Graphic icon concepts for Avery Dennison's circular program.
The final icons were applied across various mediums, from brand 
and digital communications to promotional applications such as 
patches and heat transfers.
Examples of font designs in use