Creative Direction - Product & Graphic Design by Kelvin Govey
KLABU is a sports foundation whose mission is to spark hope through the power of sport.
Supporting the unbeatable spirit of refugees by building sports clubs in refugee camps 
and creating sportswear to raise funds.
KLABU's Signature butterfly pattern is inspired by the microscopic zig zag scales of a butterfly wings,
continuing the brand narrative throughout all KLABU's products and communications.
KALOBEYEI SPIRIT - TEAM BADGE
KLABU CLUBHOUSE KALOBEYEI - KENYA 2019
KLABU's first clubhouse was opened in Kalobeyei Integrated Settlement, Northern Kenya, 
home to 36,000 refugees and local Kenyans. Currently serving 11,191 members from thirteen
African countries. Led by the refugees and local community, creating 46 paid jobs.
KLABU CLUBHOUSE LESVOS 2021
 in partnership with Movement On The Ground refugee organization, KLABU is building a refugee clubhouse on the island of Lesvos, where in September 2020, a fire tore through the refugee camp, destroying shelters and facilities, including the previous club centre.
The mZinga app and wristbands digitally manage the sports library's inventory and product usage
so that the KLABU can provide better member services and products.
mZinga means hive in Swahili.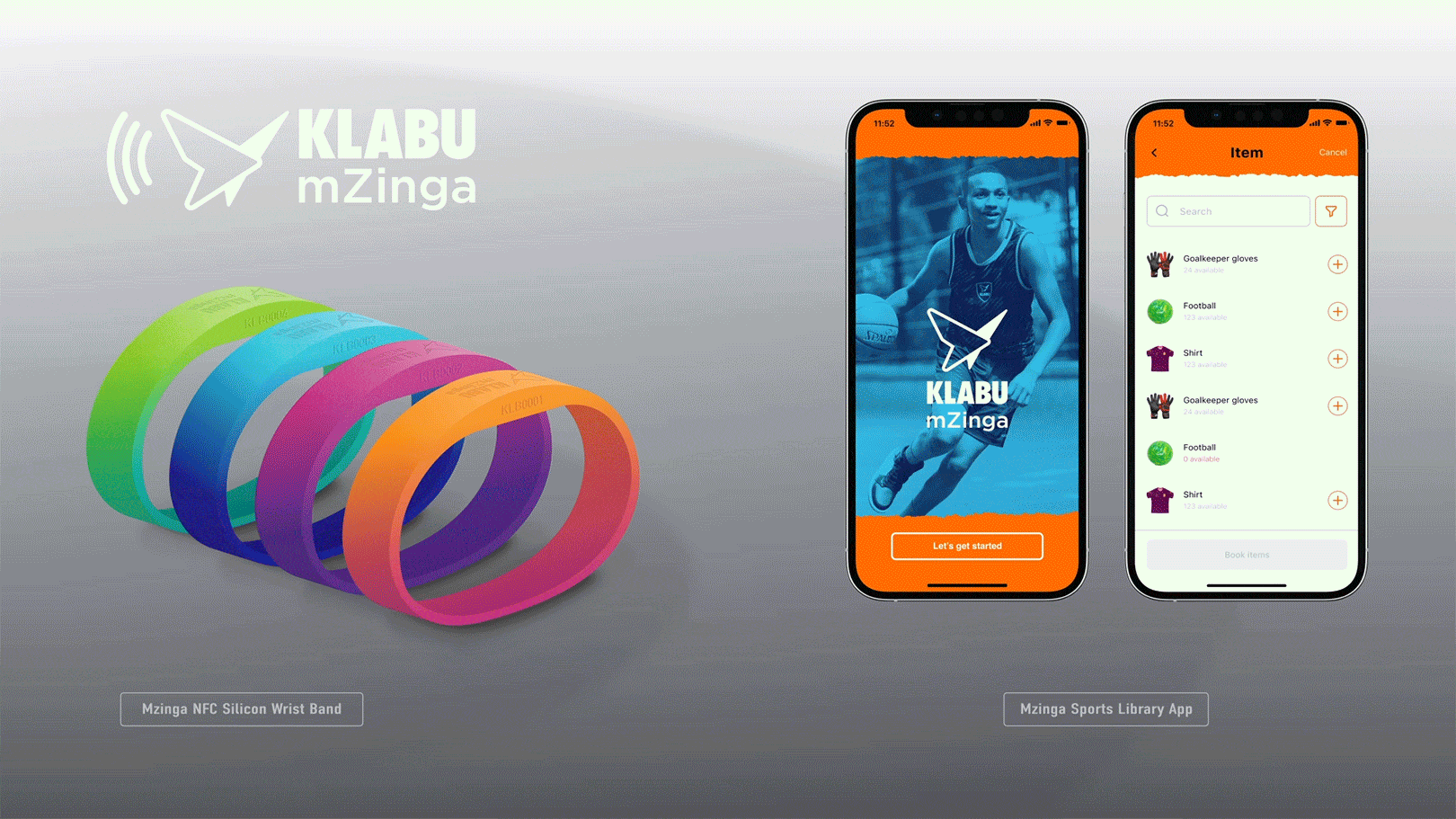 KLABU has achieved global recognition across the world for its work in camps and its iconic sportswear.
This has attracted global media attention from the press as well as other organizations that want to support 
the foundation by offering their resources and networks.
SUPPORTING PARTNERS
KLABU uses a wide range of communication tools to connect to its supporters 
and communicate its mission: website, social media, video, print, digital magazines, and retail p.o.s.
Supporting partners provide digital creation support to create websites and social media content.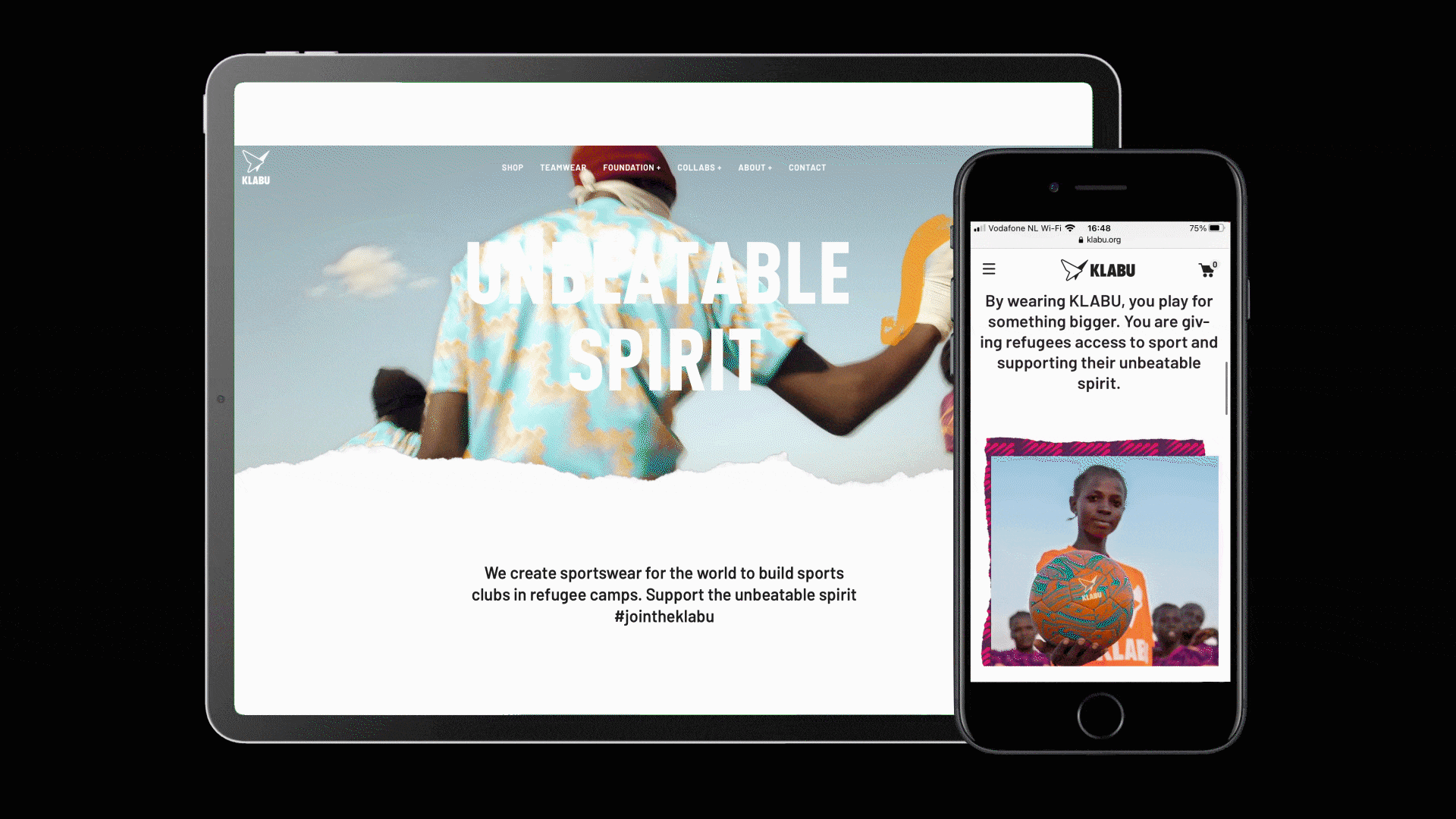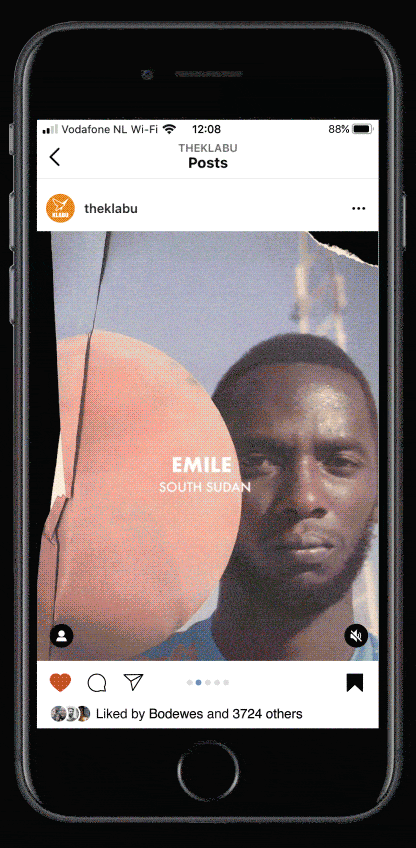 Weiden+Kennedy / The Kennedys 
Spirit Of Kalobeyei Campaign
Wieden+Kennedy / Glass Works Music Video
EA Sports supported KLABU by placing the Kalobeyei Spirit kit and 
KLABU products in the FIFA'21 video game.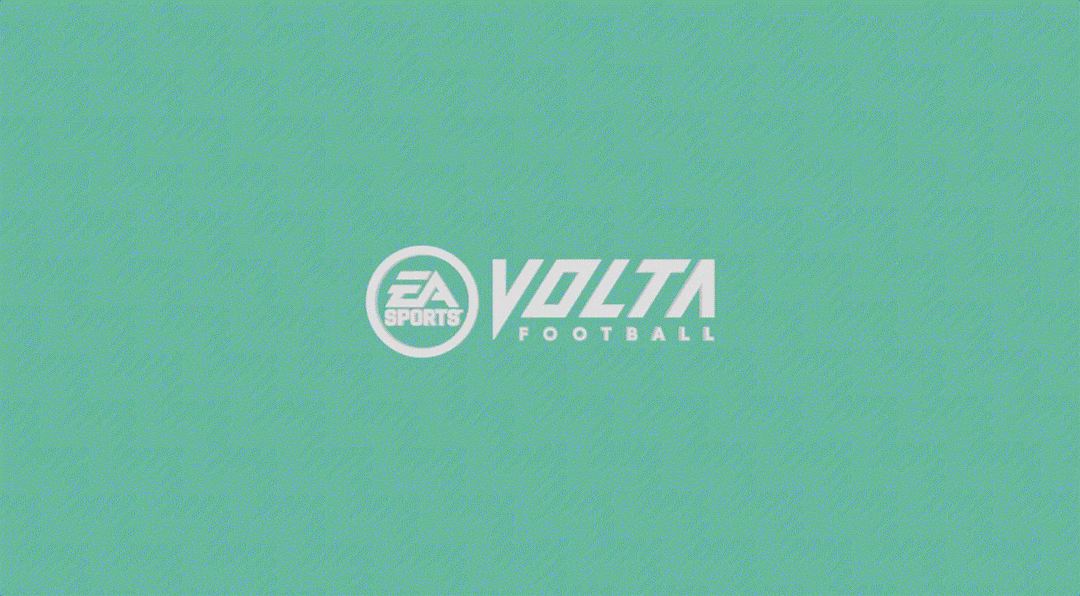 In partnership with Avery Dennison, KLABU was able to provide the Kalobeyei clubhouse with a 
solar-powered roof, Wifi, Satellite, TV, Playstation, and water tower, which not only provided 
much-needed resources to the clubhouse but also enabled people to connect to the outside world 
via Wifi, and provide entertainment such as watching sports and children's educational programs. 
Via the PlayStation, they can play Fifa'21 with their own Kalobeyei Spirit kit.
NIKE EMEA and KLABU partnered to provide sports equipment to the KLABU sports libraries
and by providing social media support across its platforms, telling the KLABU story and  amplifying
the voice of the refugee athletes.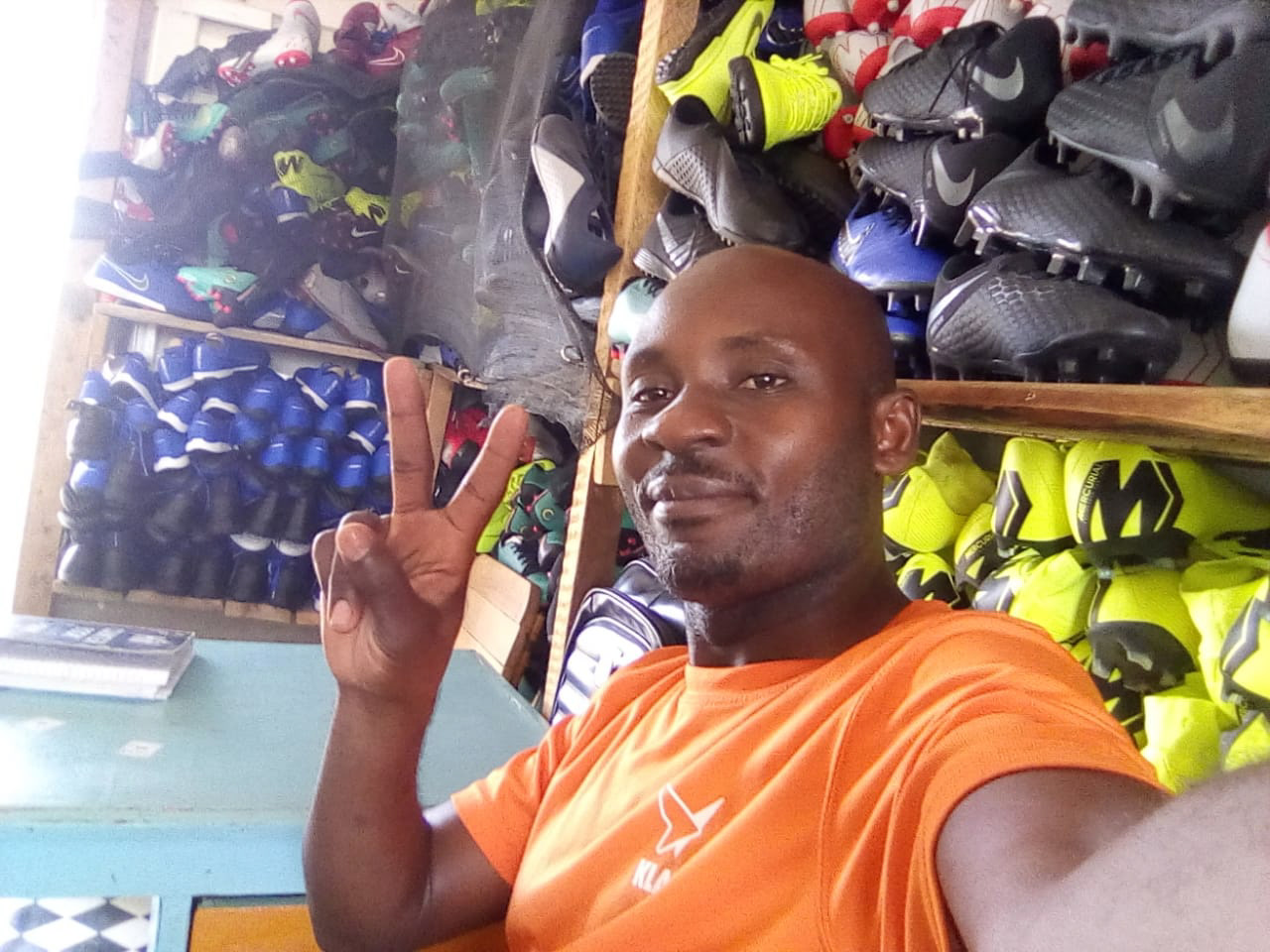 KLABU x Paris Saint-Germain
KLABU Has entered into a three-year partnership with French football club Paris Saint-Germain.
Together KLABU-PSG will build a club centre in Cox's Bazar, Bangladesh, the worlds largest refugee 
camp with a population of 1.2 million Rohingya refugees. 

To celebrate the partnership announcement KLABU and PSG created 80 customized 
away jerseys, sold through KLABU and PSG sales channels, including a promotional
takeover of the front of PSG's des Champs-Élysées Paris store.

The number 80 and the away jersey symbolize the 80+ million forcibly displaced people in the world.
NADIA NADIM - PSG WOMENS FIRST TEAM
Through the support of Nike and Paris Saint-Germain The former Afghan refugee and role model, 
Nadia Nadeem, has become an ambassador for KLABU.
Club Center and Mobile Sports Library
KLABU X PSG LAUNCH CAMPAIGN
To coincide with the announcement of the partnership with PSG
an exclusive shirt and campaign materials featuring PSG's athletes were
created for global press and social media as well as KLABU and
Paris Saint-Germain's retail stores
ANNOUNCEMENT - GLOBAL VIDEO CAMPAIGN
KLABU - BUTTERFLY PRODUCT RANGE
Graphic & Apparel Design by Kelvin Govey
KLABU creates products to sell to KLABU's supporters and athletes; 
50% of all net revenue from product sales goes towards maintaining the clubhouses. 
On average, for every product sold, five refugees get access to sport.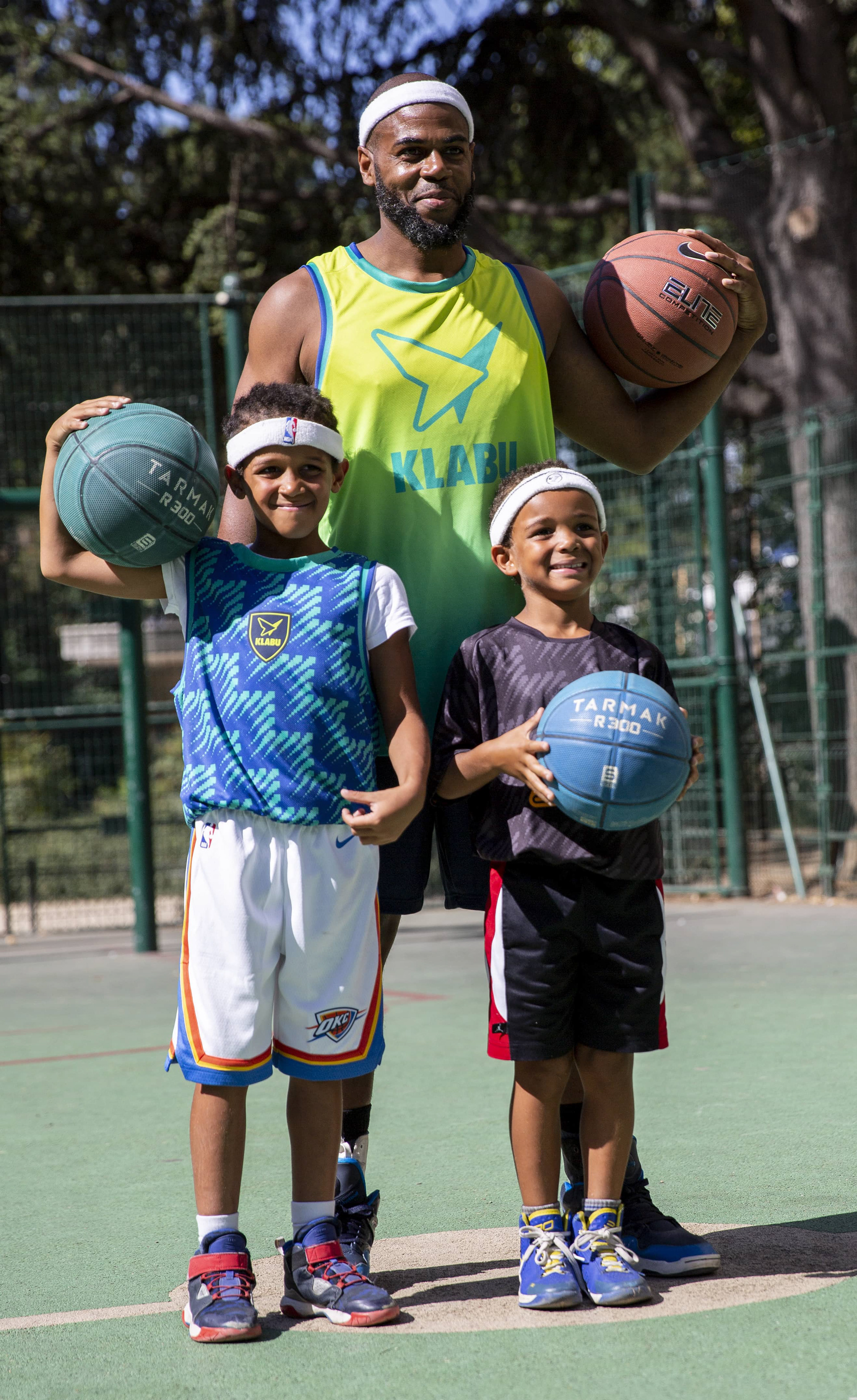 Overview of product range and colour process
Coming 2022, KLABU will debut a new club sports kit for the refugees of Lesvos.
"LESVOS SPIRIT" 
The sports kit was inspired using insights gathered directly from the children in the Lesvos refugee camp, 
and their messages of peace and freedom were translated into a club identity and graphic print.
Lesvos Spirit Home & Away Kits
Lesvos Spirit Colour Studies
KLABU x KWAKU FESTIVAL AMSTERDAM
The Amsterdam Kwaku Festival is a street festival established in 1975 as a football tournament started by immigrants from Amsterdam. Football is still at the festival's heart, which has expanded with sound stages and culturally diverse food market. KLABU sponsored the 2019 knock out football tournament providing the teams with sixteen colourful variations of its butterfly patterned football shirts.
OFF THE BENCH - AMSTERDAM SPIRIT
Every Tuesday evening KLABU hosts a free sports activity for the undocumented asylum seekers 
in Amsterdam, called "Off The Bench".
For many, this event provides much-needed relief from the worries of their life, a time and place
where they can come together with newfound friends, play sports and have fun. 

The following kits were designed to celebrate the energy and fun of the Off The Bench evenings.